Hey everyone!Today I'm reviewing a beautiful berry pink color lip gloss from Avon's ~ Ultra Color Rich rangePrice : Rs 219 for 3.5 g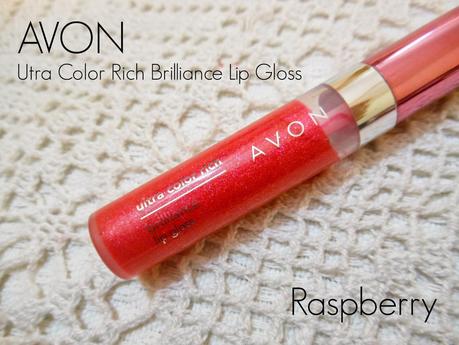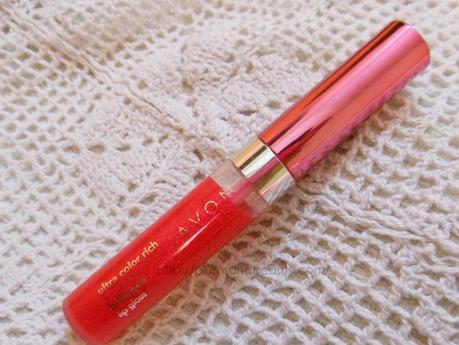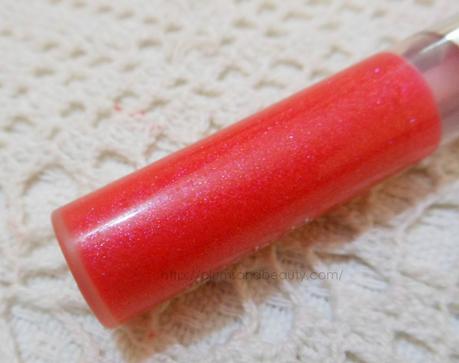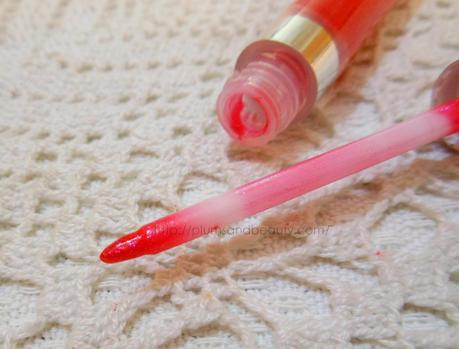 My Experience with the Product
The Ultra Color Rich range of lip glosses comes in a transparent plastic tube packaging with colored metallic screw on cap which has a doe-foot applicator at one end. The packaging is very attractive, travel friendly and sturdy.
The texture of this lip gloss is neither too thick nor runny. Its almost non-sticky and a single swipe gives semi-opaque coverage. It is smooth and glides like a lip balm on the lips giving a juicy finish. Its not too glossy however and has a balmy look. It feels very light weight on the lips, doesn't sit into the lip lines. Its quite pigmented but not fully opaque – but it gives enough color to even out pigmented lips. The formula is moisturizing and lasts on the lips for about 4-5 hours after which a soft stain is left behind.Raspberry is a berry pink color containing fine pink and silver shimmers. The shimmers are quite understated and doesn't show much on the lips. It doesn't sit into lip lines. But its not 100% non-gritty because I feel it a little if I rub my lips together freshly after application. The color would work well for almost every skin-tone. THis particular shade would instantly brighten up your face.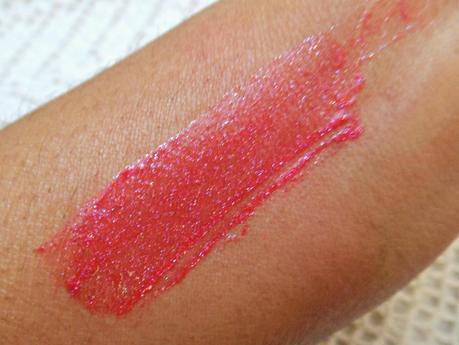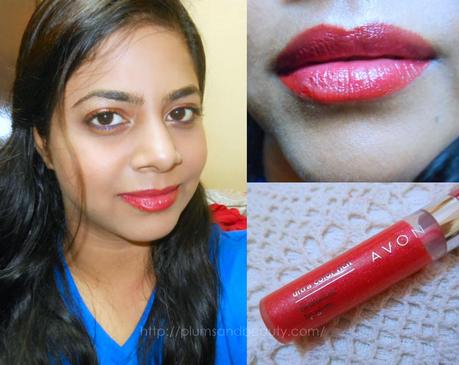 The Good about Avon Ultra Color Rich Brilliance Lip gloss :
Attractive and travel-friendly

smooth, even texture

gives semi-opaque coverage

non-sticky

moisturising

stays for 4-5 hours

contains micro-shimmers, does not shows up sfter the color fades off

will suit all complexions

fills out fine lines

feels light-weight on lips

balm like texture
The NOt-so-Good about Avon Ultra COlor Rich Brilliance Lip gloss :
Available only through Avon sellers

shimmers could have been finer
Final Verdict
Its one of the most reasonably priced and good quality lip glosses I've come across. The texture is non-sticky, light-weight, moisturizing, fills out the fine lines to give a smooth, juicy appearance to the lips and stays for 4-5 hours. The shade Raspberry is a gorgeous berry pink with pink and silver micro shimmers and would suit almost every complexions.
Highly Recommended!
Rating : 4.5/5