Below are images of some of the props that were on display at the Marvel booth during SDCC for Avengers: Age of Ultron
First up are images of an arm from Iron Man's Hulkbuster armor, along with Ultron Mark I.  One thing to note regarding the Ultron prop, while in the movie Iron Man is going to use his familiar gold and burgundy color scheme, from the looks of the Ultron Mark I at some point Tony does go to the gold and black in the MCU like he has in the 616 comics.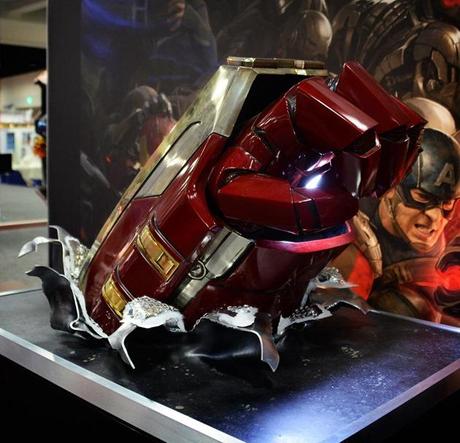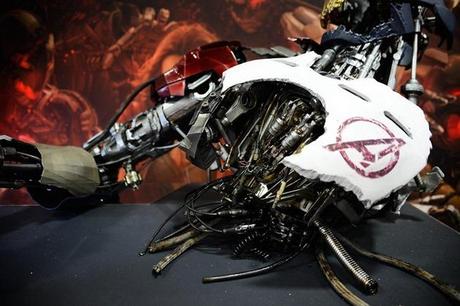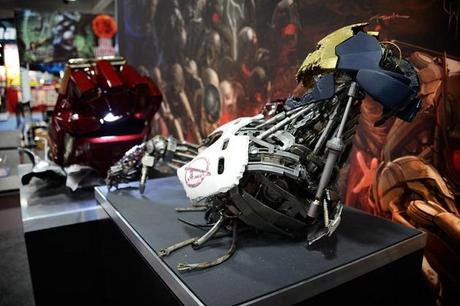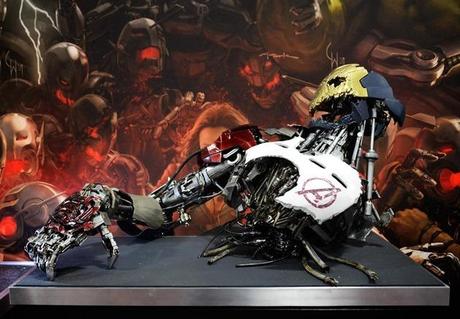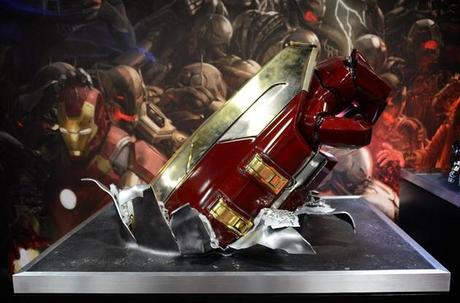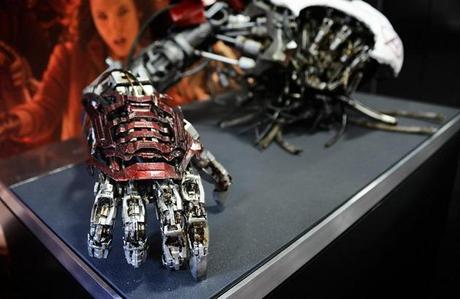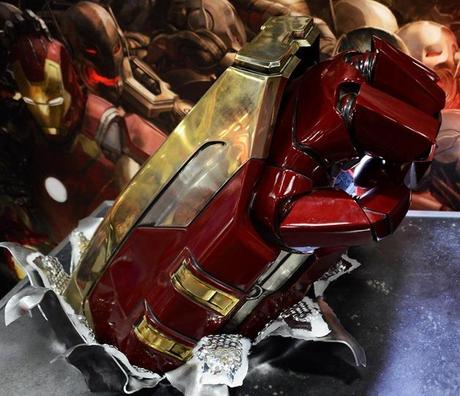 There was also Captain America's shield, which from the photos can been seen is shattered.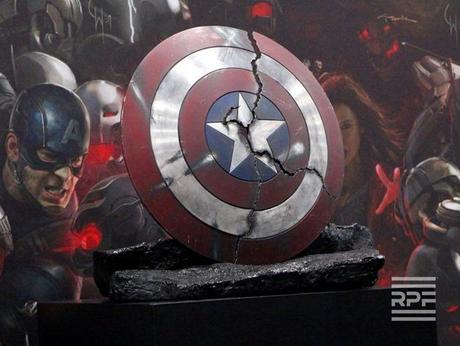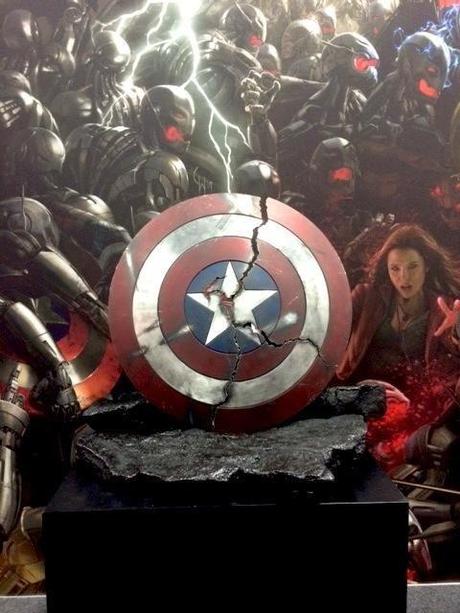 Did we mention Loki's staff from the first film?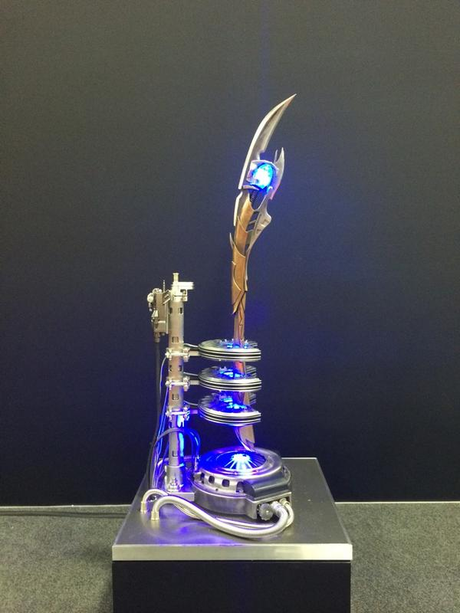 And finally, an image was posted online of what was said to be an Ultron drone prop that wasn't shown during the convention, but that was being loaded up.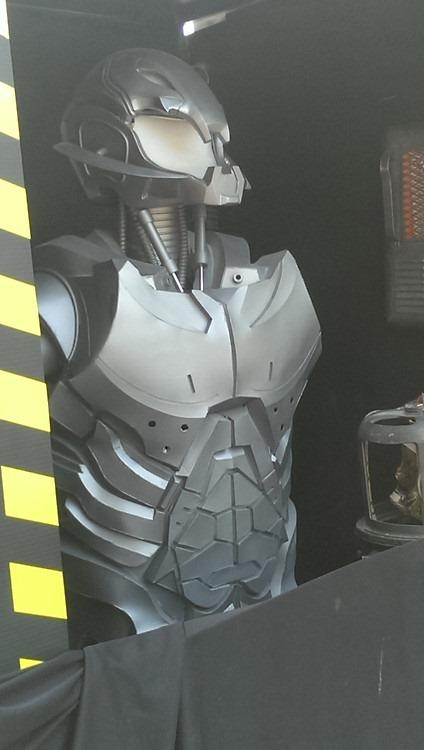 Share on Tumblr