At 1.15pm on Sunday, Roman Abramovich called together the dressing-room dissenters and blamed them directly for the dismissal of Andre Villas-Boas. Chelsea's owner had reluctantly fired his Portuguese 'project' after an emergency two-hour board meeting that ended at noon. Villas-Boas was told he was sacked after 27 League games and replaced temporarily by his assistant, Roberto di Matteo.Abramovich personally told the players they were responsible for his demise and warned them there will be 'massive changes' at Chelsea in the summer. Villas-Boas was so consumed — some believe obsessed — with the job, he had even slept at the training ground in a Japanese-style pod on Saturday evening.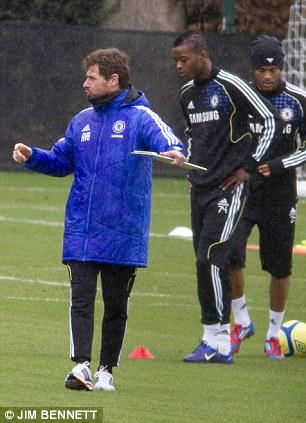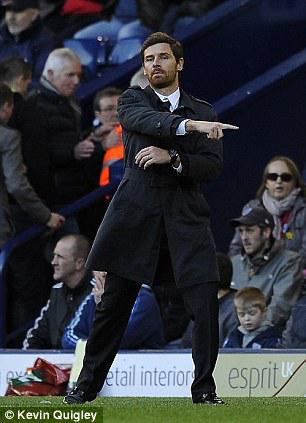 The end: Andre Villas-Boas was sacked by Chelsea after leading training on Sunday, the day after a demoralising defeat to West Brom, which left the Blues Champions League hopes in the balance




On Sunday morning, the former Porto coach had taken training, some warm-down work in the pool and technical detail on the training pitches in the light rain. By then, Abramovich, director Eugene Tenenbaum and chief  executive Ron Gourlay had arrived with heavy security. Villas-Boas knew then the game was up and that he was to become the seventh ex-manager of the Abramovich era.The 1-0 defeat at West Bromwich, together with Villas-Boas' post-match comments demanding '300 per cent improvement' from the players, prompted Abramovich to act,  having previously defended his appointment despite Chelsea's wretched run of results.At around 10am technical director Michael Emenalo was summoned to Abramovich's recently refurbished private residence at the entrance to the Surrey training complex. They spent two hours talking through the nuclear option — sacking the 34-year-old coach — and the question of who should replace him.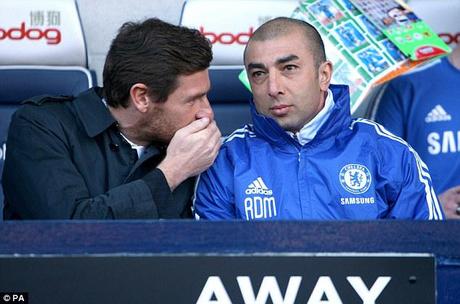 Taking the reins: Di Matteo (right) has been put in charge of the team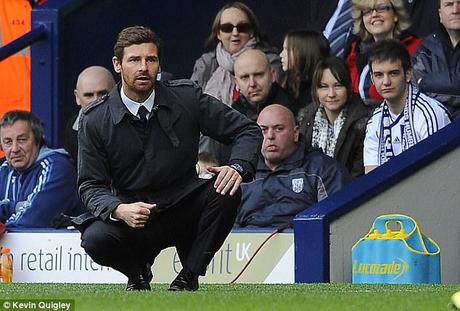 Dead on his feet: AVB moved to west London from Porto in the summer


Abramovich is full of admiration for Villas-Boas' drive and desire but was alarmed by his failure to unite a hostile dressing-room.He holds the players accountable for the sacking and is angry at their refusal to submit to the methods the manager had used so successfully with Porto. There, Villas-Boas relied on his frontline of Falcao and Hulk to score 74 goals between them on the way to a remarkable Treble. At Chelsea, Didier Drogba and Fernando Torres have responded with 11 goals.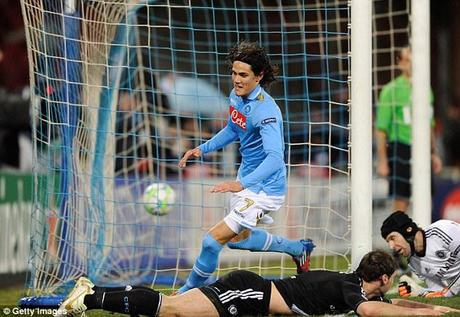 Nail in the coffin: Chelsea lost 3-1 at Napoli in the first leg of their Champions League last-16 clash after Villas-Boas made the bold decision to leave Ashley Cole and Frank Lampard on the bench (below)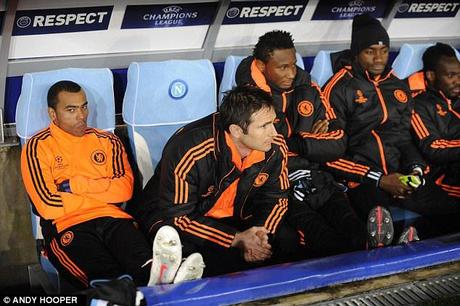 Dropped: Ashley Cole and Frank Lampard on the bench at Napoli
The sacking will cost Abramovich around £9million in compensation.But compensation is no consolation to Villas-Boas for being beaten by the players after he mistakenly believed he could break up a side that has won three Premier League titles, three FA Cups and reached a Champions League final in the Abramovich era.Of course, even success is no  guarantee of survival under Roman's rule. Carlo Ancelotti won The  Double in his first season but told friends Abramovich made life 'intolerable' in the second.The owner's hands-on approach has been evident again recently.  Villas-Boas was left shaken when Abramovich turned up to watch training the day before the 3-3 draw with Manchester United in the  Premier League on February 5. The owner even asked for the tactics before the match and then spent six of the next seven days at the training ground observing Villas-Boas at work. The writing was on the wall.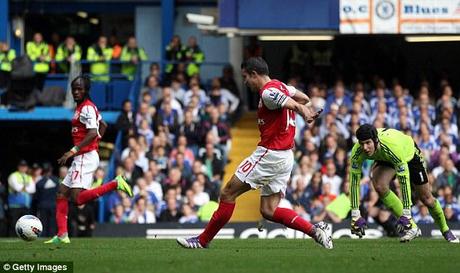 Poor form: Chelsea suffered a number of chastening defeats this season: including the 5-3 reversal to Arsenal (above) and the Carling Cup defeat to Liverpool (below)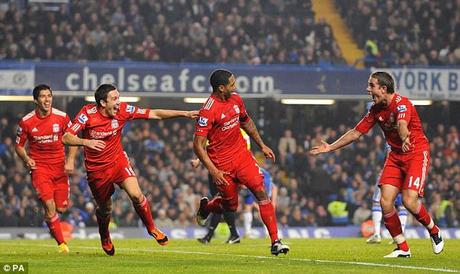 By then he was already showing signs that he couldn't handle a job he described on Friday as one of the toughest in world football.When one of the players remarked that he looked 'knackered' after they had lost 5-3 to Arsenal in October, he responded by revealing that he had slept at the training ground — even though his family live moments away from Stamford Bridge in Chelsea Harbour.He appeared so obsessed with pleasing Abramovich and carrying out his demands that he became a workaholic, spending 12-hour  days at the training ground. His black BMW 4x4 was a  fixture in the car park, first to arrive and last to leave as he fretted about the future.At 6pm on Sunday he was still loading it up with technical data, packing years of research into the boot. He did not want to leave, but his failure to recognize just how seriously he had alienated the staff and squad is something he must address in his next position.Villas-Boas fell out with reserve-team coach Dermot Drummy, criticising him for failing to accelerate players into the first team and then kicking them out of the main training building. Bizarrely, Drummy's only line of communication with Chelsea's manager was through a direct approach to assistant first-team coach Steve Holland.In the dressing-room the players grew tired of his timekeeping, fed up of him monitoring their arrival some days from the balcony of his first-floor office.Some started a game among themselves, flying into the car park as the seconds counted down to the scheduled arrival time. They would jump out of their cars with moments to spare, winding up the manager by acknowledging him with a sarcastic wave as they headed in to change.Battle lines had been drawn, with the players challenging every aspect of Villas-Boas' micro-management.On the field they were failing to carry out his instructions, while his admirable attempts to field every question from the media were causing problems in the dressing-room.They picked up on his comment that the Premier League title was beyond them when they drew 1-1 with Fulham on Boxing Day. Frank Lampard responded by admitting he 'had the hump' with the manager conceding the title and skipper John Terry claimed he would never give up until it was 'mathematical'.By then he had exiled Nicolas Anelka and Alex, two popular dressing-room characters. They were no longer welcome in the first-team building, could not use the  first-team car park and Anelka was even excluded from the silver  service Christmas dinner held at the training ground each year.Villas-Boas admitted on Friday that it was difficult to make friends at a football club, clear in his mind that it was strictly a professional relationship with the players.After this, it's clear it was never professional. Just personal.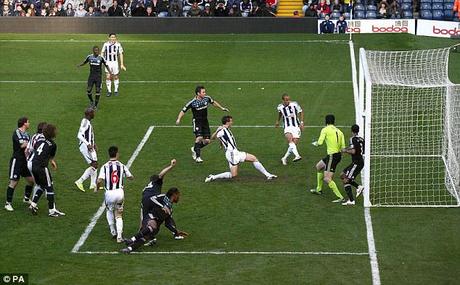 Final straw: Chelsea's defeat at West Brom was the Portuguese's last game in charge of the Blues