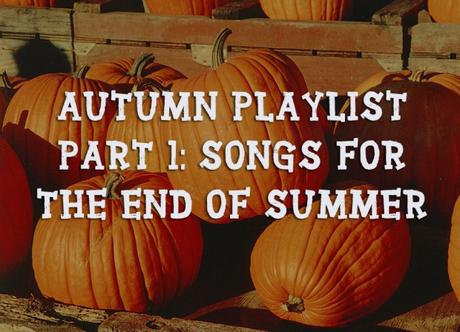 The leaves are starting to go brown and will soon fall to the ground. Apples are about to become pies. Short shorts are going to be big wooly sweaters. Festival season is ending and bands will be out on the road promoting new albums. All signs point that summer is ending and autumn is here. I am super excited for the seasonal change this year, I mean who doesn't look good in a fall palate amirite? These are a few bits of music inspiration to get you oh so excited for pumpkins, turkey, and some crisper air.
Songs For The End Of Summer
Its no surprise that summer is the most popular season — it deserves a good sendoff. Here are some tunes for unboxing the sweaters and putting away the swimsuits, for now.
Playlist
Autumn Playlist | Listen for free at bop.fm
All We Are – I Wear You
Toro Y Moi – Spell It Out
Miniature Tigers – Gold Skill
Vampire Weekend – Campus
Dr. Dog – Where'd All The Time Go?
Ducktails – Surreal Exposure
Jeffrey Lewis & The Junkyard – Roll Bus Roll
Slow Club – Come On Youth
Mountain Man – How'm I Doin'
Eskimeaux – Sparrow