There are countless ways in which everyday consumers can make a difference in the green revolution. People are trying to the best of their ability to go green, but an area which the average consumer feels helpless toward is that of the auto industry. Leading car manufacturers roll out new and improved models of hybrid cars each season, with many different technological methods for alternatives to gas guzzling. These cars are often concept cars that are not yet on the market, and even the ones which are ready for sale are often way above the budget of an average consumer. An easy way in which people can help get cars off the road is by using auto transport.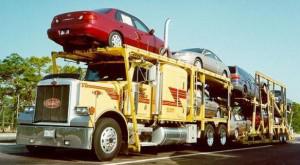 Auto transport is an extremely convenient option for a variety of people in different situations. Military transfers, snowbirds that travel to warmer states in the winter, college students, and anyone making a long distance trip can benefit from auto transport. The numbers attest to its benefit for the environment.
The Department of Energy published estimates of the amount of carbon dioxide emitted by one gallon of gas as compared to a gallon of fuel. It then estimated the average miles per gallon of a car or truck as compared to an auto transport truck. The final calculations revealed that if there were only one auto transport company in each state, the national savings would equate to almost 150 million gallons of fuel saved, and almost 2 billion pounds of greenhouse gases that were prevented from escaping into the atmosphere.Multiply that by the hundreds, or possibly thousands, of auto transport businesses across the nation, and the figures are staggering.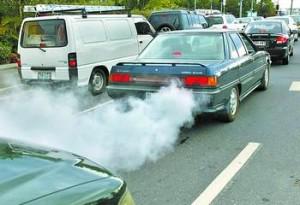 Families that are moving or traveling long distance are urged to travel in one car and send the other car to their destination by way of auto transport. The carbon emission saved on a long distance trip is significant. This is also practically beneficial to those who lease cars, as the mileage on one of their cars will not go up as it is transported on an auto hauler, and lower auto transport rates can be obtained, with enough research.
Americans are urged to buy American cars. Cars that come from overseas, such as Toyota cars which are shipped from Japan, leave a significant carbon footprint on the planet during their long journey to their destination. Car manufacturers also have a responsibility to collaborate and do auto transport together. When cars are sent to dealers on the manufacturers' own trucks or trailers, they often go out half empty. Manufacturers who use a common auto transport company help ensure that the trucks go out fully loaded, and don't waist fuel and carbon emissions.
Many auto transport companies also offer door to door auto transport or terminal to terminal. It is a good idea to opt for terminal to terminal car transport, as the terminal may be closer to main roads or the highway, and will reduce the distance the auto transport truck has to travel.
Using auto transport is a simple and convenient way in which everyday consumers can help lessen the damage being done to our planet daily without a budget big enough to buy a hybrid car.
Amy Trip is involved in the auto transport industry, and recommends 1 Auto Transport. They provide suggestions for greener alternatives, and cheap auto transport. They are also fully insured, and use reliable drivers who will get your vehicle to its destination safely and securely.