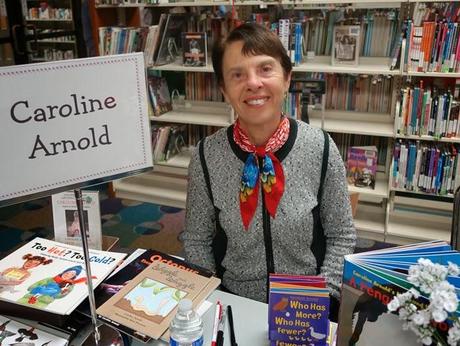 Signing Books at the Huntington Beach Library
Yesterday I participated in the 27th annual Authors Festival in Huntington Beach, California, which included a visit to enthusiastic students at Sun View School in the morning followed by a reception at the Huntington Beach Public Library in the afternoon where I had the chance to chat with authors who had visited other schools, and meet teachers, children, and parents from the district. Many of the children were proud winners of the writing and illustrating contest "Spin Us a Story." I congratulate them!  Perhaps, some of them will grow up and become authors and illustrators!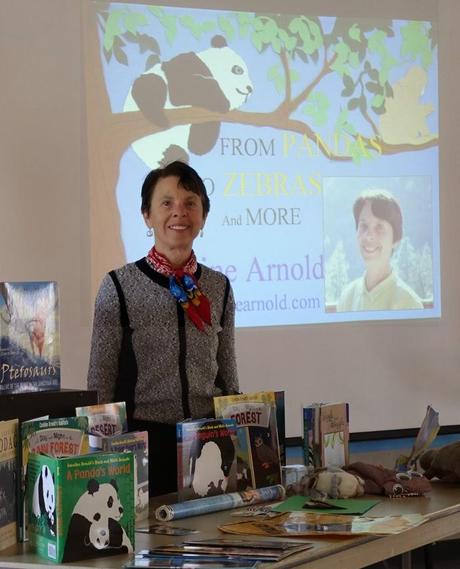 Ready for my presentation at Sun View School
I thank Christine Barry at Sun View school for doing such a good job to prepare the students for my visit and to organize the day. She had checked out many of my books from the public library and read them to each class. And she coordinated a delicious potluck lunch and sent out the book order. It was a pleasure to visit Sun View and meet the students, teachers and parents.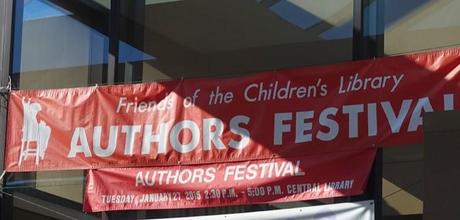 Authors Festival banner at the Huntington Beach Library
I thank the Friends of the Children's Library and the Authors Festival Committee for doing a terrific job, as always, to make this a successful day.  The excitement for books and reading was evident everywhere.  I especially thank the Employees Community Fund of Boeing California for their generous grant supporting the Authors Festival.  I was honored that one of my books,
Taj Mahal
, was chosen as a thank you gift to the employees group. I have participated in the Huntington Beach Authors Festival almost every year since it began. Every year I see how meeting a "real live" author has such an important impact on the children in the schools. It is an ideal way to spark the love of books and reading.