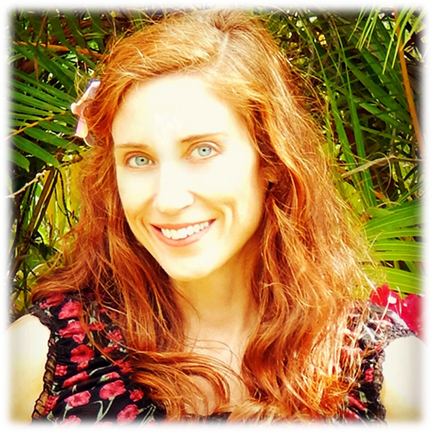 Tasha is a full-time author of steamy fantasy-adventure novels.   She began her career with an award-winning poem at age five and wrote her first screenplay when she was seven.  Somewhere along the way, she became an attorney but didn't find technical legal writing that thrilling.  Now she writes romantic fiction from her home (or the beach) on Maui and enjoys bringing her imagination to life for her readers.
Tasha's blog can be found
here
!
Tasha's website is
here
You can also join Tasha on:
Instagram
Twitter
Facebook
Google Plus
Mahalo nui loa Tasha!
Pomaika'i, Aloha!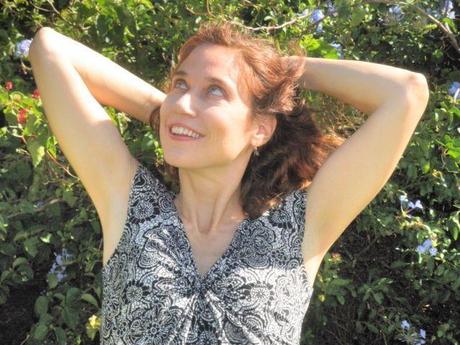 Please share some of the best memories of your childhood
When I was eight, I moved from the California suburbs to a farm in rural Washington.  My family turned an old alfalfa field into vineyards and we planted the grapes ourselves.  My little brother and I hoed the fields for eight hours a day during the summers.  I also became the tractor driver when I turned nine.  It built a lot of character!
About your education
After I graduated from high school, I moved to Alaska and studied pre-med at the University of Alaska in Anchorage, Juneau and Fairbanks.  But somehow, I ended up with a law degree!
What career did you plan during your education days?
From the time I was very little, I wanted to be a writer.  But my parents discouraged me from pursuing it as a real career because they said all artists were "starving."  So I decided instead to become a bush pilot in rural Alaska.  The closest I came was riding in a tiny plane when I went to work at a remote cannery during the summer.  At least I drove a forklift and didn't have to clean salmon! 
What is your biggest source of inspiration in life?
That would definitely be my son.  His brilliance, cleverness, creativity, kind loving soul and wisdom far beyond his years inspire and motivate me to immeasurable heights.  I admire him greatly and would do anything for him.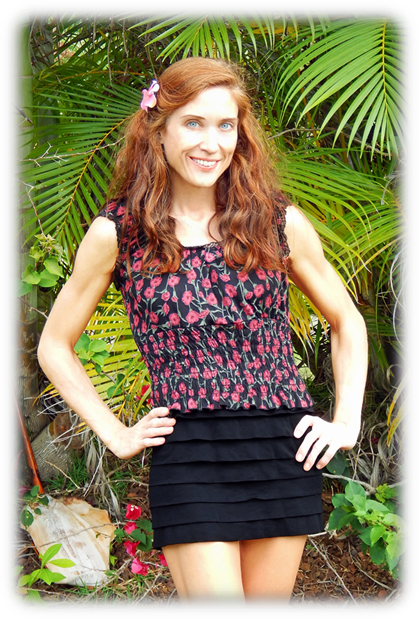 If you had to live a day of your life as one of the living or dead personality, who would it be and why?
This is a fascinating question.  If I could choose an imaginary character, it would be Xena, Warrior Princess because of her exciting adventures and battle abilities (and let's face it, Aries as a love interest wouldn't be bad either). 
For a real figure, I would really enjoy being Mohandas Karamchand Gandhi for a day.  I have admired Mahatma Gandhi since I first studied him as a schoolgirl.  I would love to experience his inner peace and empowerment, to feel the strength of someone able to transform the world through such a vibrant spirit.
What is your favorite genre and why?
That would probably be science fiction.  I was inspired by sci-fi books as a child and I especially like "B" cult movies.  In my writing, I love to create new worlds without the constraints of reality, allowing my visions to roam freely.  I enjoy all aspects of sci-fi, whether advanced or regressed technology, space travel, alien races, new civilizations or space operas.  When romance is added, I think the combination is truly explosive!
When did you start writing?  What is the purpose of your writing?
I have written screenplays, essays, poems and short stories since I can first remember but I began to write full-length novels for a living after I moved to Maui.  The land here is inspiring and overflowing with color which encourages my creativity. 
I suppose my writing serves primarily to entertain but I like to think it also allows my readers to become fully engrossed in my stories, to dream and imagine lives filled with fantasy, adventure … and hot sex.   What could be better?  :)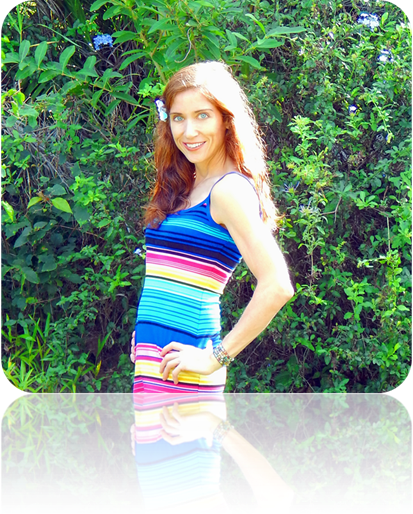 Which of your work has been published so far?
I have published five full-length novels and two novellas.  My novels are all edgy, steamy and exciting with a bit of darkness.  They span a variety of genres, such as vampire, historical, pirate, time travel, paranormal, BDSM, horror and contemporary.
What are your forthcoming writings?
I am writing a series now based on a book I have previously written.  I think this might be the first time I've been so open about my upcoming work!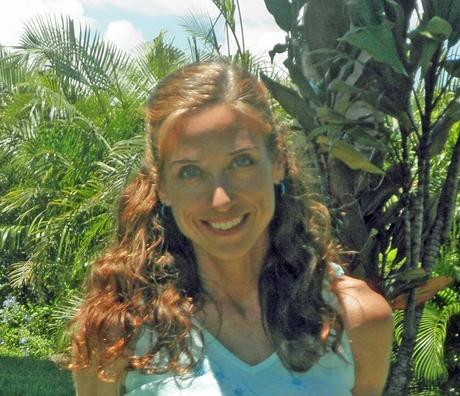 What are your future plans?
I plan to continue to write romantic fiction and I have several intriguing novels in mind.  Eventually, I would love to pen some fictional works outside of romance.
What four top most things you take care of while writing a book?
1.  The characters, both major and minor, must be interesting, engaging and funny when appropriate.
2.  The plot should be suspenseful, exciting and often gritty.
3.  The writing must be simple and clean.
4.  All romantic storylines must be sizzling, intense and above all, realistic.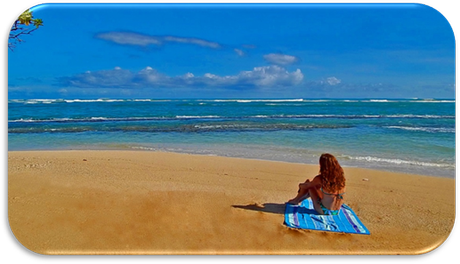 Your dream destination on Earth?
Even though I live on Maui, a lovely paradise, and I am from Alaska with its abundance of nature, I don't really have a dream destination on Earth.  I think every country is incredibly beautiful in its own way.
Your favorite time of the day?
The early morning when it is still dark and quiet.  I love to make myself espresso and then write until the sun comes up.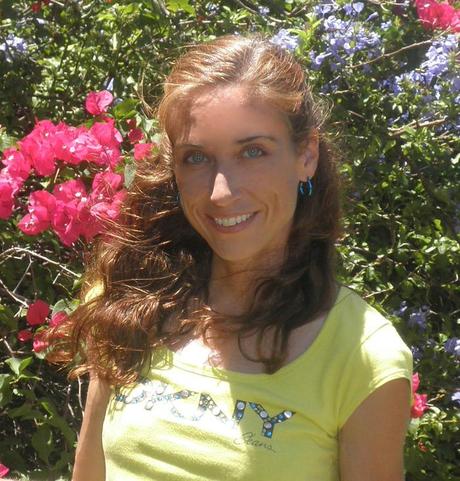 Your zodiac/ sunsign?
I am a Taurus, the stubborn bull, for whatever that is worth.  Thankfully, I am instead very easy-going and flexible.
Your favorite color and why?
I love all colors but I suppose my favorite is blue.  Blue for the ocean, blue for the sky, blue for my eyes.  Every shade of blue is mystical to me, from indigo to cerulean.
Your favorite celebrity and why?
Renee O'Connor who played Gabrielle  on Xena, Warrior Princess.  She was small, but an amazing mixture of strength, will and wit.  Not to mention, she made rock-solid abs and toned upper arms look amazing before they were trendy for women.
Your favorite food?
Chocolate or espresso.  Or both.  Maybe both together!  I make my own raw chocolate and I eat a lot of it.  :)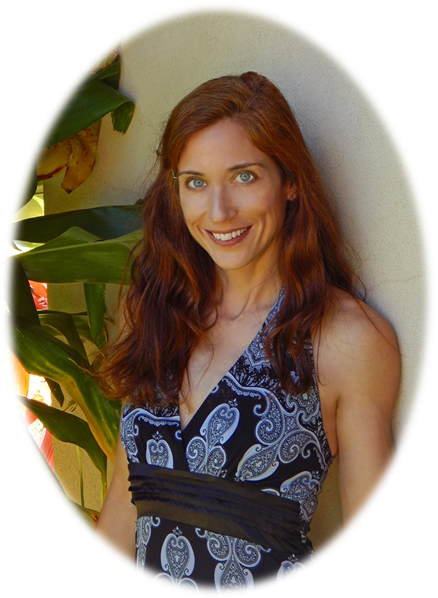 Some quickies:  Sun or Moon, Laughter or Smile, Morning or Evening, Coffee or Tea, Mountain or Sea, Long Drive or Short Drive, Silence or Conversation, Water or Fire, Air or Earth, Mars or Jupiter, Moon or Sun, Tulip or Rose, Red or Blue, Left or Right, Glance or Stare
Moon, Laughter, Morning, Coffee, Mountain, Long Drive, Conversation, Water, Earth, Jupiter, Sun (Hooray, I get to choose both), Rose, Red, Left, Glance.
State your signature line/ tagline
Tasha Temple … Escape to Romance, Adventure and Fantasy!
The last line of your autobiography would be…
And I am off again to uncharted territories!
Tasha's books can be found
here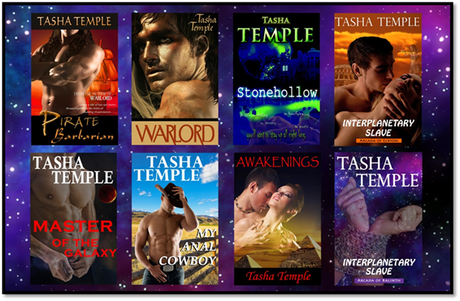 Thank you so much, Jaideep, for inviting me to your blog and for your gracious and enjoyable interview.  I appreciate you and your lovely readers!
A hui hou kakao. Mahalo na'au wahine.