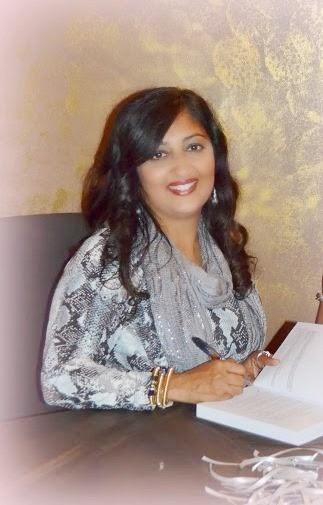 In September when I interviewed author Ginger Gelsheimer she mentioned Chaysing Memories by 

author Jalpa Williby

 as the last book she had just finished reading and as per her the moment she decided to call the story out, she got the rollercoaster.
Jalpa Williby immigrated to the United States at the age of eight. Faced with many obstacles in the "new country", including learning English, Williby pushed herself to overcome all of the challenges. A voracious reader, Williby's adolescence was marked by a promising academic career. After graduating with a Bachelors of Science from the University of Illinois, Williby went on to earn Masters in Physical Therapy from Northwestern University. Her passion for helping her patients led her to a specialty in neuroscience, focusing on children and adults with neurological impairments. Juggling her time as a wife, a mother, and working full-time, her love for books never subsided. Some of her favorite books have been The Hunger Games Series, A Thousand Splendid Suns, Twilight Series, and Water For Elephants.
Never the one to shy away from any challenges, Williby's most recent endeavor is to conquer the literary world. Williby's novels, Chaysing Dreams and Chaysing Memories, have been successful and received multiple five star reviews from Readers' Favorite, earning the five star seal. Recently, both books won the Gold Medal from Readers' Favorite International Book Award Contest. With both novels being Amazon best sellers, Williby is now feverishly working on the final installment, Chaysing Destiny.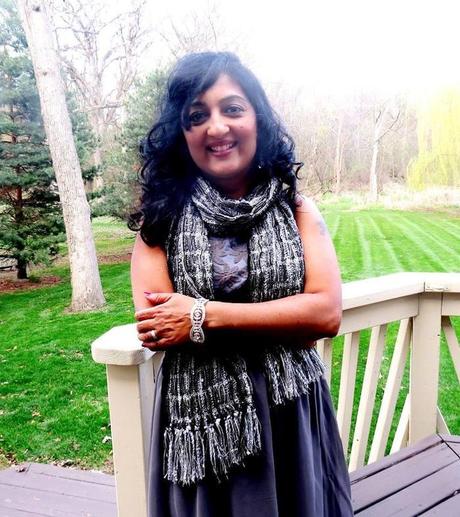 Welcome Jalpa! 
Your real name and pen name? 
My real name is Jalpa Pandya. My author name is Jalpa Williby.
Please share some of the best memories of your childhood: 
I came to America when I was eight years old. It was very overwhelming at first. So really I cherish my memories as a young girl in India. I had a big family so it was always lots of fun spending time with my cousins there.
About your education: 
I have a Bachelors of Science in Psychology and a Masters in Physical Therapy.
What career did you plan during your education days? 
I originally was in Pre-Med. But then I changed careers and became a physical therapist. I am a physical therapist by day and an author by night.
What languages you can speak and write? 
English and Gujarati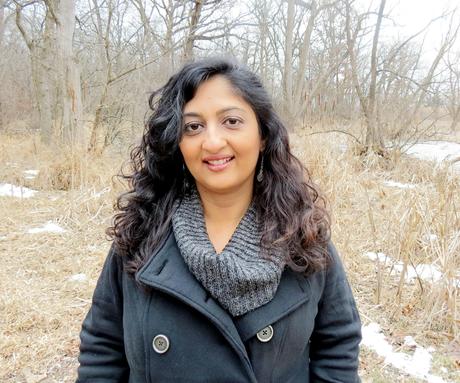 What is your biggest source of inspiration in life? 
My patients have inspired me the most. Even when things look bad for them, they find the strength to fight to get better. They teach me every day not to take things for granted and never give up.
What hurts you most in this world? 
When innocent people/animals suffer. It kills me to see something helpless hurting.
What is the biggest challenge you have faced? 
I've had to make some pretty big life-changing choices—choices that my family did not necessarily support. It was very difficult to feel alone and hurt.
How did you overcome it? 
I reminded myself each day that I had to do what I believed was right. I shouldn't be living my life for fear of what others thought of me. At the end of the day, if I could still look in the mirror and liked what I saw, then that's all I needed.
What is your favorite genre and why? 
I honestly can read most genres. But if I have to choose, I've always been a sucker for a good love story.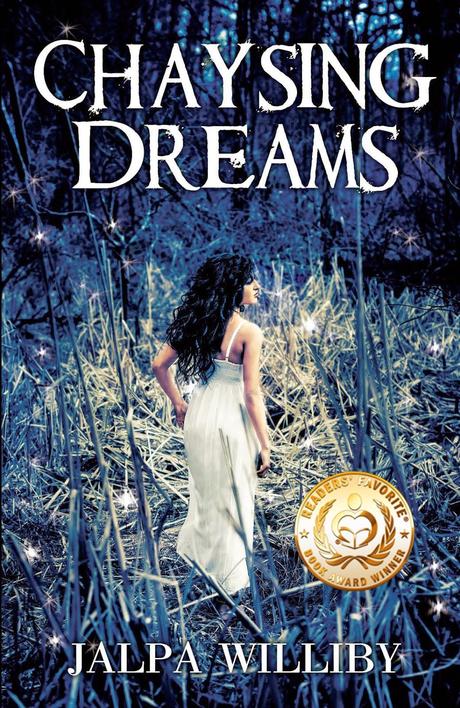 When did you start writing? What is the purpose of your writing?  
I started writing approximately two years ago. Initially, it was just to challenge myself…to see if I can actually write a novel. But when I finished Chaysing Dreams, I loved the story and the characters so much, I knew I had to publish it.
Which of your work has been published so far?
Chaysing Dreams, my debut novel, and the sequel, Chaysing Memories, have been published.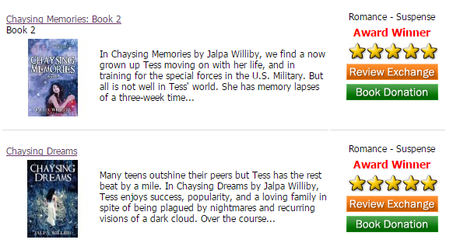 Would you like to share a synopsis of your work?
What are your forthcoming writings? 
I am currently working on Chaysing Destiny, the final installment of the Chaysing Trilogy.
What genres you write in and why? 
To be perfectly honest, I'm kind of all over the place. Primarily, I've been saying that the trilogy is romance/suspense. But truly, these books are so much more. There's a bit of coming of age, sci-fi, and paranormal. The books tackle the family as well as the friendship dynamics. There's tragedy, yet perseverance, action and mystery, and finally love and passion.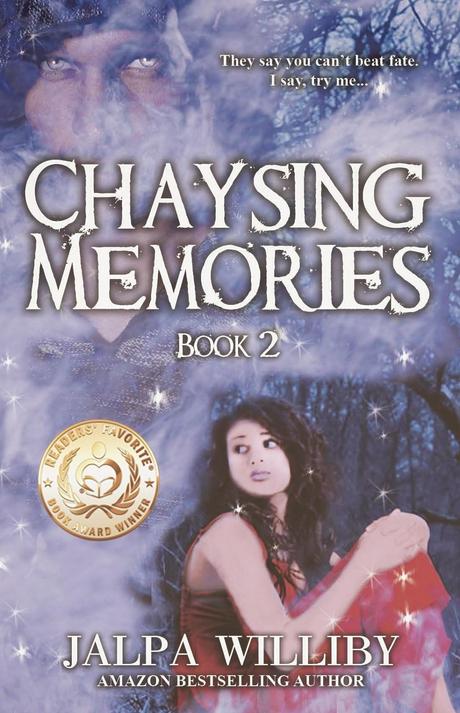 What keeps you motivated towards writing? 
Actually, it's the readers that keep me going. When I get a little message that says how much they enjoyed the book, or they can't wait for the next one to be released, it gives me another boost of energy to continue my writing.
If Writing a Book is taken as a project, What are the key essentials you take care of in Project Management? 
To be honest, writing is not too bad for me. It's the marketing I can't stand. But writing does have many essential elements. Character development is a must. I'm a true believer that you have to write with your heart and soul- hold nothing back. I think it's imperative that the readers are right there with the characters… you know, feeling every emotion. Once the story is done, then revise it a thousand times, send it to an editor, and revise it a thousand more times. Make it as perfect as you possibly can. Your name is going on as an author, so give it everything you've got.
How do you plan, schedule and monitor your writing commitments? 
I work during the day and I have three kids so it's hard. But I try to put in a few hours in the evenings for writing and marketing.
What are your future plans? 
I want to publish Chaysing Destiny and then try to market the series. I haven't done too much of that. And if a vision of another story emerges, then I'll start writing again!
What is generally your preference in reading – a paper book or ebook? And why? 
I love the feel of a paperback. But, eBooks are way cheaper. These days, I read mostly eBooks.
How much real life goes into a fiction writing? 
I do try to use some things from real life. For example, I have a teenaged daughter, and in the first book, Tess (the main character) is a teenager. So I could definitely use some scenes from real life. But mostly, it's all completely made up from this crazy head of mine.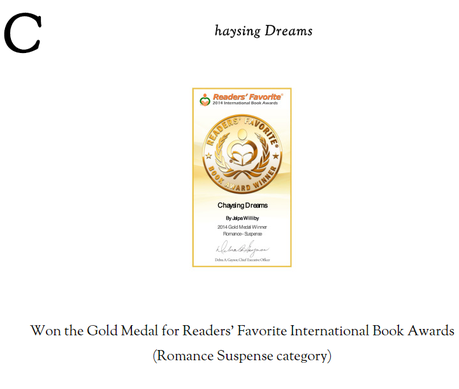 Is high level of imagination important to have for an Author? 
Absolutely, especially for fiction.
Your origin of birth and other countries you have visited/ stayed. What best things you liked in these countries around the globe? 
I'm originally from India. I've been to Costa Rica, Canada, and Jamica. I reside in the United States.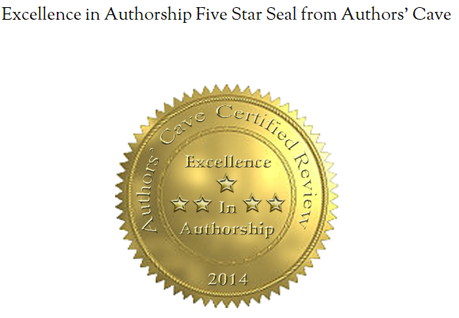 Your favorite time of the day? 
When I sleep because my mind finally rests.
Your zodiac/ sunsign? 
Virgo
Your favorite color and why? 
It really depends on my mood. I don't have one favorite color.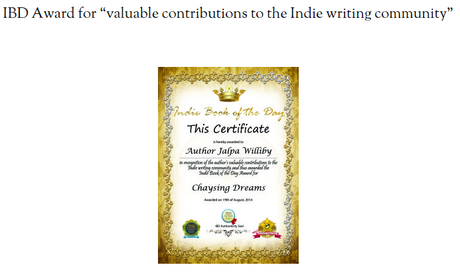 Your favorite book and why? 
A Thousand Splendid Suns. It's truly a beautiful story.
Your favorite movie and why? 
I have so many movies I love. Right now, I'm really into the Outlander series. It's on Starz. For big screen movies, I've enjoyed The Hunger Games, Water For Elephants, Lord of The Rings, Twilight Series, and the Harry Potter series. Last week, I just saw Dracula Untold, and that was pretty good as well. Yeah, the list is endless really.
Your favorite celebrity and why? 
Again, I have a lot of faves. I love Brad Pitt and Robert Pattinson as actors. I love Christina Perri as a singer. 
Your favorite food? 
Pizza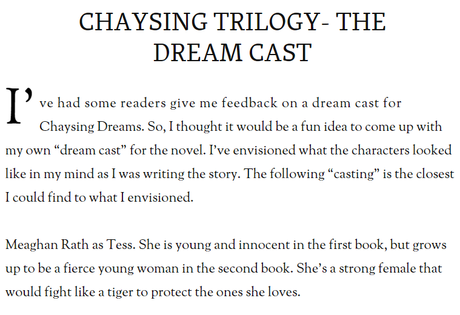 Your favorite sports? 
I'm not very athletic, but I enjoyed watching my kids play soccer growing up.
What is the force that drives you? 
Life is too short. If you want to follow your dreams, do it before it's too late.
What comes to your mind when you think of India? 
Being carefree, running through the fields, friendly people. I remember being happy.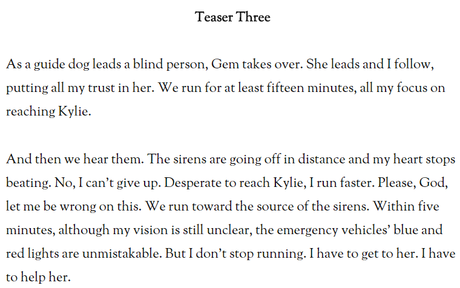 Some quickies:
Sun or Moon:
Sun
Laughter or Smile:
Laugh
Morning or Evening:
Evening
Coffee or Tea:
Tea
Mountain or Sea:
Sea
Long Drive or Short Drive:
Long drive
Silence or Conversation:
Silence
Water or Fire:
Water
Air or Earth:
Earth
Mars or Jupiter:
Mars
Tulip or Rose:
Rose
Red or Blue:
Both
Left or Right:
Right
Glance or Stare:
Glance
Fame or Money:
Too much of fame or money is probably bad so neither.
Boy or Girl:
Girl
Day or Night:
Night
Tree or Plant:
Tree
Love or Passion:
Love and passion
What three words come to your mind for each – 
Technology
(necessary, useful, complicated)
, 
Life
(good, happy, short)
, 
God
(mystery, powerful, good)
, 
Humanity
(pure, hope, humble)

, 
Terrorism (
scary, destructive, brutal)
, 
Racism
(unacceptable, cruel, exists)
, 
Childhood Abuse
(sick, wrong, evil)
, 
Love
(happiness, heart, unconditional)
Parenting
(important, precious, gift)
, 
Old age
(unavoidable, life, fight it)
First thing you do in the morning after waking up? 
Turn my alarm off and pet my dog
Last thing to do before sleep? 
Write or read
If one fine morning you wake up and find your sex changed to opposite, what will be your first reaction? 
Go back to sleep because it's probably just a dream.
State your signature line/ tagline/ best quote : 
Life is short, so live it.
The last line of your autobiography would be… 
She helped change the world one person at a time.
The title of your autobiography would be… 
Perseverance
Links & other relevant details:
ISBN-10:
1478703091
ISBN-13:
978-1478703099
ASIN:
B00EMMQSO4
Publisher:
Outskirts Press
Twitter handle:
https://twitter.com/JalpaWilliby
Facebook page:
https://www.facebook.com/ChaysingDreamsNovel
Goodreads author page:
https://www.goodreads.com/author/show/7221218.Jalpa_Williby
Amazon link for Chaysing Dreams:
http://www.amazon.com/Chaysing-Dreams-Trilogy-Book-ebook/dp/B00EMMQSO4/ref=tmm_kin_swatch_0?_encoding=UTF8&sr=&qid
=
Amazon Link for Chaysing Memories:
http://www.amazon.com/Chaysing-Memories-Trilogy-Book-ebook/dp/B00JXZNCTY/ref=pd_sim_kstore_8?ie=UTF8&refRID=0KMND4JFS1C1NX2894V0
My website:
http://jalpawilliby.com
Pinterest:
http://www.pinterest.com/jalpaw/
Google Plus:
https://plus.google.com/114048151412416203849/posts
YouTube video "In Jalpa Williby's Words":
https://www.youtube.com/watch?v=MotxNK-L454
Chaysing Dreams trailer:
https://www.youtube.com/watch?v=ce7K0ZnJRec
Chaysing Memories trailer:
https://www.youtube.com/watch?v=R7DWXWRNIrw