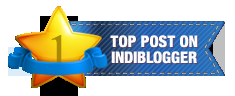 Your real name and pen name?
Real: Evelyn J. Squires  pen: E. J. Squires
Please share some of

the
best memories of your childhood
I love this question. I have some awesome memories. Growing up, my family was very poor. I remember one summer my parents had a hard time even keeping food on
the
table. We had just moved to an old run-down wood home in Wasington state. After having lived there for a few days, we noticed there were tons of blackberries and raspberries growing in
the
back yard. We picked a whole bunch of them and sold them in front of our house to make money. That summer was my birthday, and my parents couldn't afford to buy me a birthday present. So my dad, a great handy-man, carved a wooden doll for me. I still remember exactly what it looked like. Oddly enough, it's
the
only present I remember receiving growing up. I also loved playing outdoors in Norway in
the
summer and wintertime. It's a great place to live for a child, because you can just step outside, and you're in
the
woods, or close to a lake or an old abandoned hut with lots of places to explore.
About your education?
My parents moved around a lot. My father was (and still is) an entrepreneur. We moved from city to city, house to house, and also several times back and forth between Norway and 

the

US. I spent most of my elementary school days in 

the

US. Then when I was eight, we moved back to Norway, where I sated until I was a freshman in High School. After finishing High School in 

the

US, I attended Utah Valley University, and eventually Brigham Young University. Initially I majored in Comparative Literature and Humanities, but when I married I switched my major to Ballet. After I became pregnant with our first child, it was hard to dance, and when we moved to Florida for my husband's job transfer, I stayed at home with our first child. I never completed college, but maybe one day, I'll go back since I only have a few more credit left!
What career did you plan during your education days?
I always wanted to be a professional ballerina. And though I did perform with several professional dance companies, it became difficult to maintain 

the

hectic schedule when my first child came along. I even opened a ballet studio and ran it for 6 years. But when 

the

opportunity to write full time came along, I knew I had found my new passion, and have never looked back since!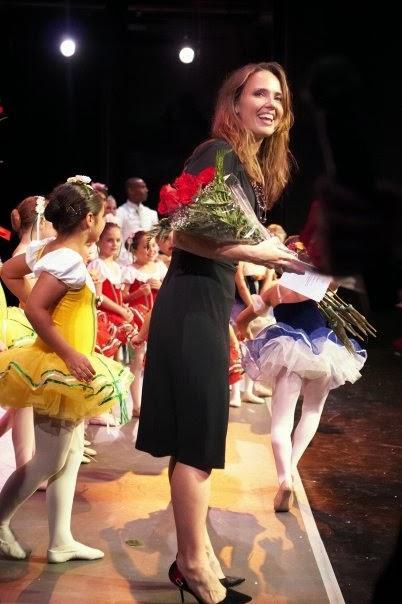 What is your biggest source of inspiration in life?
I love reading and I love music. Most of my inspiration is drawn from books (fiction and non-fiction) and listening to music (a lot of classical, and a lot of soundtracks from movies). Another inspiration is my children and my family in general. And I am a big dreamer. I always want to have a bigger than life goal out in front to move toward. It keeps me going.
What hurts you most in this world?
When I was in high school, I remember seeing a news report on Rwanda genocide, and I just began crying. I thought 

the

hatred of another nation, of other people was so heart-breaking. I don't understand how other human beings can be so cruel toward others. It really hurts me to see people treat others poorly.
What is

the
biggest challenge you have faced? Were you able to overcome it? How?
My biggest challenge, I'd have to say, was owning my own business. I'm not particularly fond of customer service, so that makes it even more difficult! When owning a ballet studio, I was so much about 

the

art, not 

the

numbers and business aspects. But I soon learned that I needed to pay very closely attention to these other (in my opinion at 

the

time, boring) things. 

The

business side of 

the

art didn't come naturally to me. I hated listening to customer complaints, because I would take it personally. And what did they know about ballet anyway? I would tell myself. In 

the

end, all they wanted was to be assured that their children were on 

the

right path, and that I cared about them. In

the

beginning, I just wanted 

the

dancers to look good. But I soon realized that if I didn't develop 

the

business side of it, and become a better people person, I would't have a business! It's not that I didn't care about my clients, it's just that my focus was so much on 

the

art form that

the

clients took second place. I think there is a way to have 

the

best of both worlds: excellent customer service and excellent art.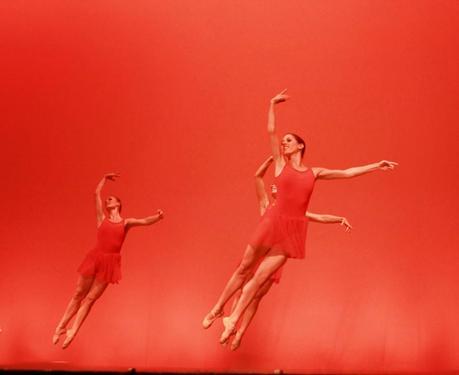 What is your favorite genre and why?
My favorite genre is historical fiction. If it has some romance in it, I'll love it even more, and if it has some mysticism, even better. I like being able to transport myself into another time, and also learn while I'm reading.
What is

the
purpose of your writing?
To entertain, inspire and educate.
Which of your work published so far?
I self-published "Winter Solstice Winter" onamazon.com. It's receiving awesome reviews!
Though I did send out some query letters, I thought it took too long. I'm kind of an over-achiever, and 
an impatient one at that! So I decided to go
the
self-publishing route.
What are your forthcoming writings?
In December 2013, 

the

second book in 

the

Viking Saga will be published through amazon, too. It's called "Summer Solstice Summer."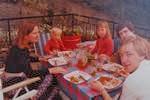 What are your future plans?
I will finish this first series "A Viking Blood Saga" at 

the

end of next year, and then I will start on a new project. Maybe another series? Not quite sure. I'd like to attend some Writer's Conferences and network more with other authors.
What four top most things you take care of while writing a book?
It's important to get a great editor. I also like developing
the
relationships between characters, that's where
the
juice is for me. Internal dialogue is important when developing a character, so that needs to be stellar. And in
the
end, I really like having suspense and action.
Your dream destination on Earth?
Norway, always Norway..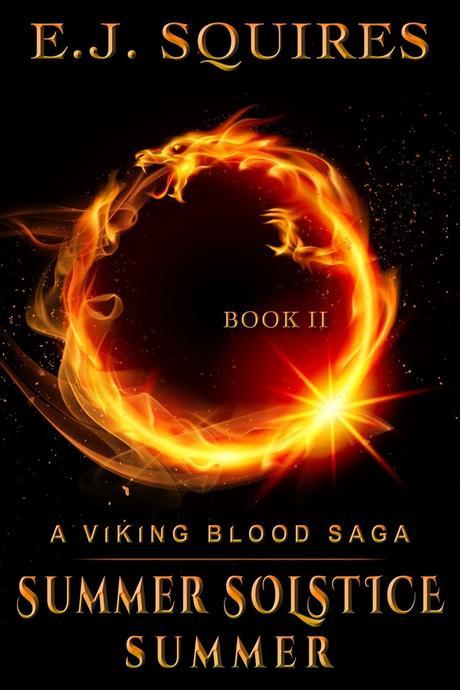 Your origin of birth and other countries you have visited/ stayed. What best things you liked in these countries around

the
globe?
I was born in Asker, Norway, and have lived there and in 

the

USA. I have visited Mexico, Sweden, Finland and Denmark. I love 

the

beauty of

the

scandinavian countries, and 

the

genuine people.
I love how varied 

the

US is. 

The

people are inspirational, and 

the

opportunities endless.
Your favorite time of

the
day?
Morning. That's when I have
the
most energy, and all
the
possibilities of
the
day are still fresh. That's also when I prefer to write.
Your zodiac/ sunsign?
I'm a gemini.
Your favorite color and why?
I don't haveonefavorite color, but I do go through phases where I like certain colors better. Right now I'm in a purple phase.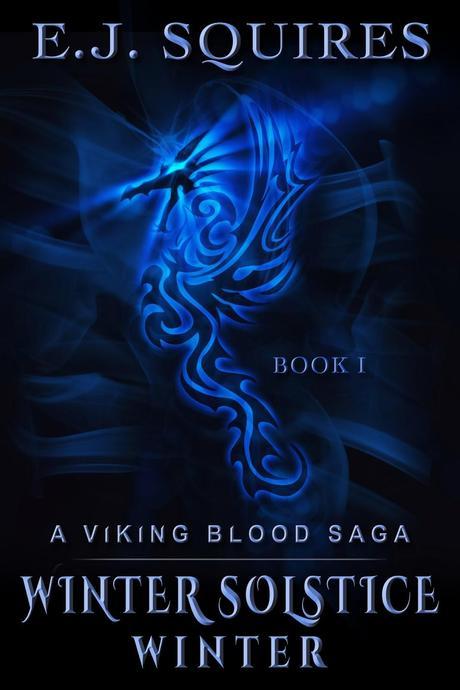 Your favorite book and why?
I really enjoyed "

The

Alchamist" by Paulo Coelho. Fabulous read! It's easy to read, has so many 

enlightening

truths in it, and is filled with inspirational messages from cover to cover.
Your favorite celebrity and why?
I love Oprah. She is such an inspiration, and uses her celebrity to help others.
Your favorite food?
Anything with chocolate... is that a food?
Some quickies:
Sun or Moon:
Sun 
Laughter or Smile:
Laughter 
Morning or Evening:
Morning
Coffee or Tea:
Herbal tea! 
Mountain or Sea:
Mountain 
Long Drive or Short Drive:
Short Drive
Silence or Conversation:
Silence
Best quote: 
You are confined only by 

the

walls you build yourself - Anonymous
Some relevant links are:
Website:

http://norsevikingsaga.com
Facebook: 

https://www.facebook.com/pages/Evelyn-Squires/433410863398865
twitter: 

https://twitter.com/EvelynSquires
goodreads giveaway:   

https://www.goodreads.com/giveaway/show/69024-winter-solstice-winter