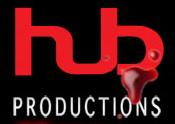 Due to the sudden lack of guests the Australian True Blood Fan Convention that was supposed to take place on the September 17 and 18 in Sydney and Melbourne has been cancelled.
From the official statement of event organizer Hub Productions we learn that Sam Trammell won't be attending because he cannot bear the thought of being away from his newborn sons. Nelsan Ellis has just landed a role in an amazing new film project and Joe Manganiello was injured yesterday on the set of his latest project and is not able to fly.
We wish Joe a speedy recovery.
This morning Hub Central received a devastating call from the USA, to advise that tragedy (depending on your point of view) had befallen our Tru Blood event over the last few days, as none of our announced guests will be able to attend our event in Australia at this time.
The convention will be postponed and a new date for 2012 is being finalized. Charlaine Harris has been confirmed as the first guest.
source