Radiate Music husband / wife duo Austin & Lindsey Adamec premiered their first Christmas single, "Welcome To The World You Made," last Friday, November 11 from Radiate Music. Available now at iTunes, Apple Music and other major digital retailers, the song is also going for radio airplay and its lyric video can be seen on YouTube.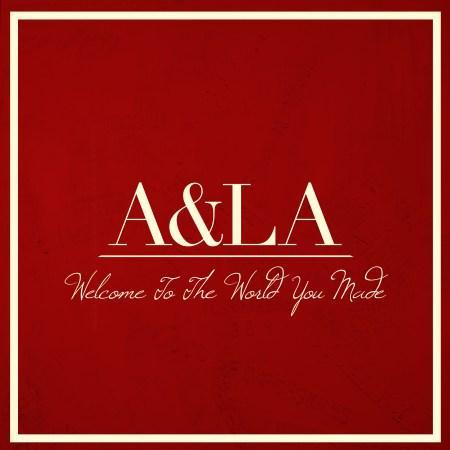 While working on their full-length album, slated to release spring 2017, and following the release of their critically acclaimed, self-titled EP this past spring, worship leader, multi-instrumentalist and singer/songwriter Austin Adamec and acclaimed vocalist, songwriter and former 1 Girl Nation member Lindsey Adamec were inspired by a message that redirected their attention toward Christmas.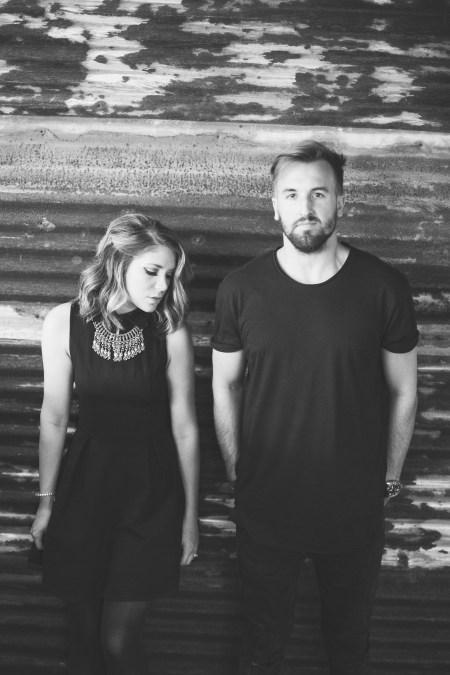 "'Welcome To The World You Made' is a six-word concept sent to us by our brilliant lyricist friend, Tony Wood, that says a million words to Lindsey and I," says Austin. "We were in the studio with our producer Ian Eskelin writing for our full-length record a few weeks ago when we got sidetracked by this huge idea that immediately took us to that quiet, starry night in Bethlehem… Melodies and lyrics started pouring in as we traveled back to the mystery of this incredibly humble welcome party for the Savior of our world. The chorus says:
The stars You formed all shine in wonder
Angel eyes are so amazed
The wind it whispers hallelujah
And fills the night alive with praise
King of mercy, King of grace
Welcome to the world You made.
Lindsey and I hope this song allows you to celebrate with us this Christmas no matter what season you find yourself in."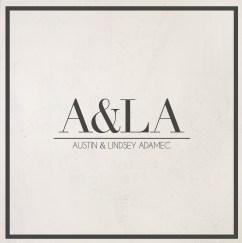 Earlier this year, the Adamecs were featured at the annual Evangelical Press Association conference as their debut EP, Austin & Lindsey Adamec, gathered acclaim from Worship Leader Magazine, CCM Magazine,NewReleaseToday.com, Simple Grace, Jesus Wired, JesusFreakHideout.com, Breathecast.comand numerous other media. The EP features the radio single "Walk on Waves" along with anthems "It Is Finished," "Infinite Grace," "Lost in You" and "Maker of Miracles." All the songs on the EP are worship anthems telling the story of personal and spiritual victory, celebrating the presence of God.
For more information on Austin and Lindsey Adamec, their touring and music, go to www.austinandlindseyadamec.com.
About Radiate Music:  Founded by Ian Eskelin, Radiate Music launched summer 2015. Eskelin's 20-plus-year resume in the music business, ranging from being a recording artist to a record executive, gives him a unique perspective in partnering with artists who are passionate about impacting culture with music. Eskelin, who has recorded more than 50 Top 10 singles in the United States alone, including 18 No. 1 songs, and whose songs have been licensed for use by ABC, NBC, CBS, Spike TV, Style Network, Soul Surfer and many other movies, is looking to break additional ground with Radiate. In addition to Austin & Lindsey Adamec, Radiate's artist roster includes About A Mile, The Neverclaim, Pearl City Worship and Aaron Buchholz.
~ ~ ~ ~ ~ ~ ~ ~ ~ ~ ~ ~ ~ ~ ~ ~ ~ ~

It would be great if you would stay connected with me!! You can follow me on Twitter @DebiL1611, like me on Facebook at 2014 and Beyond, circle me on Google+, follow me on Tumblr, Instagram and Bloglovin', subscribe on YouTube, or connect with me on LinkedIn and Pinterest.

Please make sure to visit my homepage and subscribe to my blog for more great posts on running, fitness and lifestyle topics as well as food, product, music and book reviews, and more!