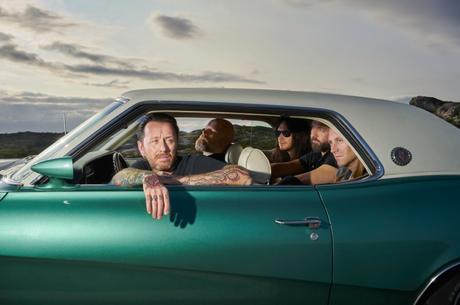 Photo credit by Bent René Synnevåg
Let's go!
AUDREY HORNE will be back on the road with their new beauty "Blackout" in January 2018 – as a brand new release and for a tour throughout Germany, France, the Netherlands and Switzerland as well.
Today the band delivers a kick-ass live video for the first song from the new album entitled "This Is War" which is a massive rock`n`roll party!

  


AUDREY HORNE states on the first track release "This Is War": "We are proud to soon be able to release our new album Blackout, and to give you a taste of what's to come we are doing an early release of the opening track "This is war". We are first and foremost a live band so we have added some images from our life on the road to accompany it. Hope to see you as a part of this when we start our tour in January. Stay classy, Audrey Horne. "
Lend your ear to the thundering Iron Maiden leads that "This Is War" has to offer and watch the video HERE!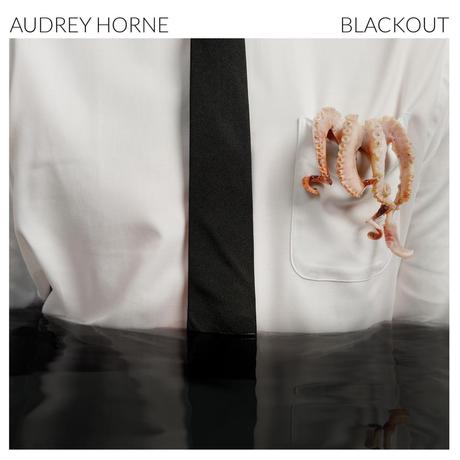 Album artwork by Asle Birkeland
A relentlessly hot and timeless hard rock outfit with 12 ultra-catchy, fist-pumping songs will await!
Full Blackout track listing: 1. This Is War 2. Audrevolution 3. Blackout 4. This One 5. Midnight Man 6. Light Your Way 7. California 8. Satellite 9. Naysayer 10. Rose Alley 11. Juggernaut (Bonus Track) 12. The End (Bonus Track)
Blackout will be available in the following formats: Ltd Digipack incl 2 Bonus Tracks 1LP Gatefold + 7inch incl 2 Bonus Tracks Digital Album 10 Tracks
Get your exclusive pre-order HERE right NOW!
If you want to meet the power package of AUDREY HORNE live on tour next year, better not miss out on these upcoming shows! This will reduce venues in Europe to piles of dust: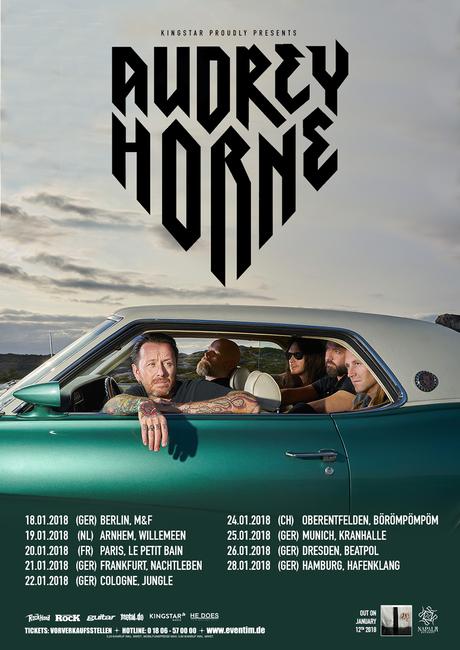 18.01.2018 DE – Berlin, Musik & Frieden 19.01.2018 NL – Arnhem, Willemeen 20.01.2018 FR – Paris, Le Petit Bain 21.01.2018 DE – Frankfurt, Nachtleben 22.01.2018 DE – Cologne, Jungle 24.01.2018 CH – Oberentfelden, Börömpömpöm 25.01.2018 DE – Munich, Kranhalle 26.01.2018 DE – Dresden, Beatpol 28.01.2018 DE – Hamburg, Hafenklang

  

  


AUDREY HORNE Line-up: Torkjell Rød - Vocals Arve Isdal - Guitars Thomas Tofthagen - Guitars Espen Lien - Bass Kjetil Greve - Drums
For More Info Visit: www.facebook.com/AudreyHorneOfficial/ www.audreyhornemusic.com