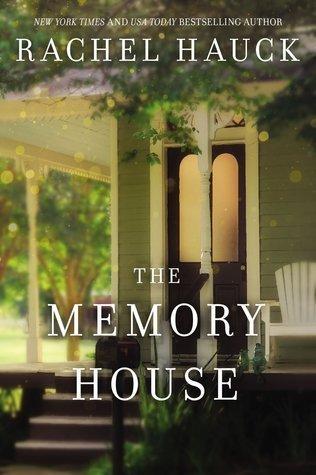 The Memory House by Rachel Hauck
Published by Thomas Nelson on April 2, 2019
Genres: Clean & Wholesome, Contemporary, Literature & Fiction
Pages: 384
Format: ARC, Paperback
Goodreads
Buy on Amazon



From the New York Times bestselling author of The Wedding Dress comes a new captivating novel of two women whose lives have been destroyed by disaster but find healing in a special house. 

"Hauck is a master at weaving together plots from multiple time periods." —Library Journal 

Embracing the future means remembering the past . . . 

When Beck Holiday lost her father in the North Tower on 9/11, she also lost her memories of him. Eighteen years later, she's a tough New York City cop burdened with a damaging secret, suspended for misconduct, and struggling to get her life in order. Meanwhile a mysterious letter arrives informing her she's inherited a house along Florida's northern coast, and what she discovers there will change her life forever. Matters of the heart only become more complicated when she runs into handsome Bruno Endicott, a driven sports agent who fondly recalls the connection they shared as teenagers. But Beck doesn't remember that either.

Decades earlier, widow Everleigh Applegate lives a steady, uneventful life with her widowed mother after a tornado ripped through Waco, Texas, and destroyed her new, young married life. When she runs into old high school friend Don Callahan, she begins to yearn for change. Yet no matter how much she longs to love again, she is hindered by a secret she can never share.

Fifty years separate the women but through the power of love and miracle of faith, they each find healing in a beautiful Victorian known affectionately as The Memory House.  

"Accomplished Hauck demonstrates genre finesse as she blends inspirational romance with a cinematic style of storytelling, bringing empathic characters to life as they cope with grief in marriage and faithfulness, parenthood and adoption, death and tragedy. Challenging decisions, the blessing of finding love again, and the solace of a beautiful Victorian home all come together in this spellbinding, lovely novel." —Booklist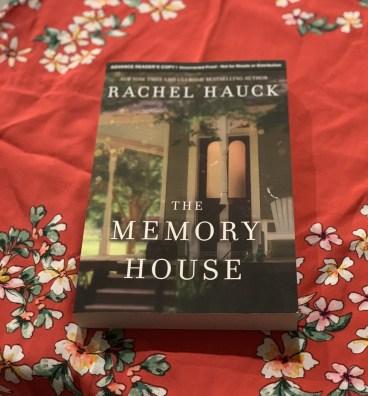 I recently joined forces with the Read with Audra book blogging group, and today's post is part of a Blog Tour for the book, The Memory House by Rachel Hauck. Whenever I see a new book by Rachel Hauck, I know automatically that I will want to read it, and that it'll be a great book.  The Memory House is no exception.
From the very beginning of the book, I was drawn in with two strong main characters, both woman, and both willing to make the ultimate sacrifice.  Readers span decades and things are the same…..but different.
Beck Holiday is a sergeant with the New York Police Department who has a horrible secret and she's just been suspended for misconduct. Next a letter arrives telling her she has inherited a house in Florida from a woman she doesn't even remember knowing. Beck decides to head down to Florida and look into this strange inheritance. When she runs into Bruno Endicott, her live changes. Bruno has fond memories of the times he and Beck spent summers there as children and teenagers when Beck was his first kiss.  Bruno held a special place in his heart for Beck ever since, but Beck has no memory of Bruno.
Many decades before, Everleigh Applegate became a widow after a huge tornado ripped through her Waco, Texas home and destroyed her life. Now Everleigh lives with her mother in a life that is destined to be completely uneventful.  All of her memories are boxed away, but one day Everleigh runs into Don Callahan in the grocery store and her life begins to change a little bit at a time. Everleigh also has a horrible secret that she carries in her heart and she believes no one will ever understand. 
The Memory House is written in a dual time line that is 50 years apart and separates two women who come to know the powerful healing through faith and love. The characters are well written and the story line is well developed.  I found myself staying up way too late to finish this book, and at times I had tears in my eyes. It just amazes me how God pours these stories into Rachel Hauck's heart so that she can write them as an amazing book.
You can CLICK HERE to read an excerpt of The Memory House
---
Giveaway ⇓⇓ below ⇓⇓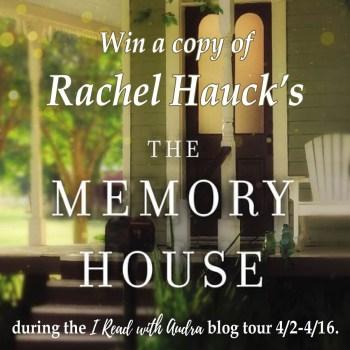 a Rafflecopter giveaway

---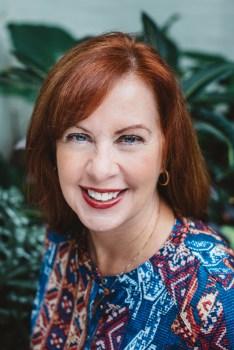 Her book, Once Upon A Prince, first in the Royal Wedding Series, was filmed for an Original Hallmark movie.  Rachel has been awarded the prestigious Career Achievement Award for her body of original work by Romantic Times Book Reviews.
A member of the Executive Board for American Christian Fiction Writers, she teaches workshops and leads worship at the annual conference. She is a past Mentor of The Year.
At home, she's a wife, writer, worship leader and works out at the gym semi-enthusiastically.  A graduate of Ohio State University (Go Bucks!) with a degree in Journalism, she's a former sorority girl and a devoted Ohio State football fan. Her bucket list is to stand on the sidelines with Ryan Day.
She lives in sunny central Florida with her husband and ornery cat.  Be sure to connect with Ms. Hauck on social media ~~
WEBSITE  //  FACEBOOK  //  TWITTER  //  INSTAGRAM  //  GOODREADS
---
I received a copy of this book without cost from Audra Jennings PR in exchange for my post.  I also received an e-book on NetGalley. I was not required to post a positive review. Thank you!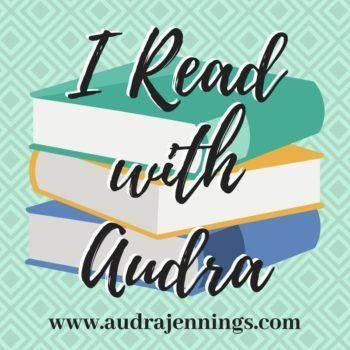 ~ ~ ~ ~ ~ ~ ~ ~ ~ ~ ~ ~ ~ ~ ~ ~ ~ ~

It would be great if you would stay connected with me!! You can follow me on Twitter @DebiL1611, like me on Facebook at 2014 and Beyond, circle me on Google+, follow me on Tumblr, Instagram and Bloglovin', subscribe on YouTube, or connect with me on LinkedIn and Pinterest.

Please make sure to visit my homepage and subscribe to my blog for more great posts on running, fitness and lifestyle topics as well as food, product, music and book reviews, and more!