Hurry and bid on this auction of a signed Bill and Sookie photo before it ends tomorrow!
To place your bid before the auction ends, go to: Auction of framed Bill and Sookie photo .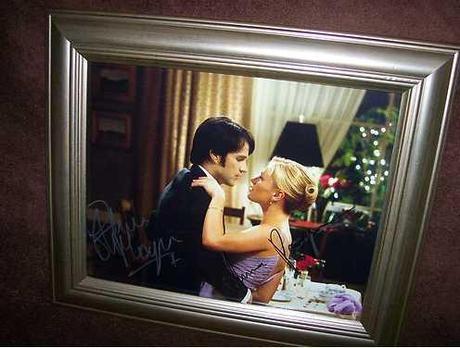 The Brentwood Operatic Society is auctioning off a signed Bill and Sookie photo of when the couple were enjoying a romantic evening of dinner and dancing. You may remember that this photo depicts the moment just before Bill asked Sookie to marry him and is also prior to the kidnapping which ended True Blood's Season 2.
The proceeds from this auction will benefit the Brentwood Operatic Society, a worthy cause that Stephen and his family support and where his mother, Jean is Chairman. Stephen performed in his first shows with them locally and this was how he subsequently came in touch with Brentwood Theatre.
The item is signed by both Anna Paquin and Stephen Moyer and already framed and ready for hanging (see photo below).