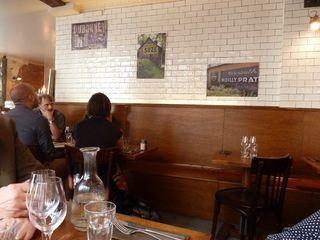 Au Bon Coin can hardly be described as "my find"; for that one has to nod to the CH contributors – omgili and Parnassien, t1910, Arago and my friend Delucacheesemonger.  In any case, after a 24-hour delay and detour, we found ourselves there today.  The tiled walls and 1930's signs for Esso and Suze, etc, give it the recycled butcher-shop look.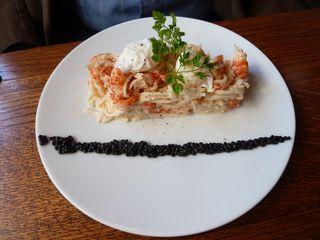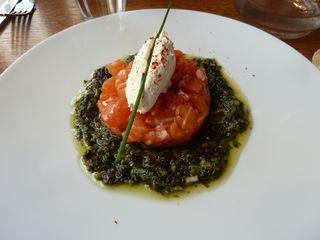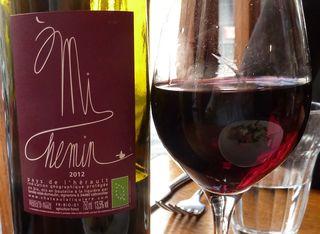 The menu didn't look much different than a few weeks ago which is to say there was something for everyone.  My old downstairs neighbor ordered the celery remoulade with crab and shrimp that I thought was the tops, but the table was equally enthusiastic about my chunky tartare of salmon on a bed of algae and creamy cheese on top – now if only I'd had a bagel.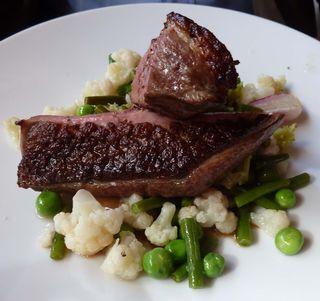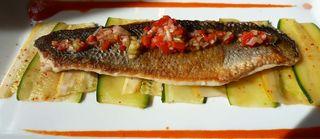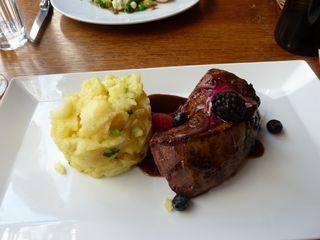 Then our two guests and friends for 56 some years had the magret de canard with a veggie side; Colette had a very very nice piece of bar with microtomed green and yellow squash and I had what I did last time – the thick foie de veau – cooked bleu, which was like butter, with chunky potatoes that the group devoured happily as I watched.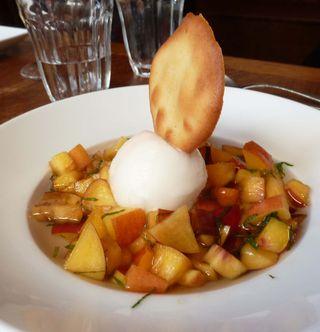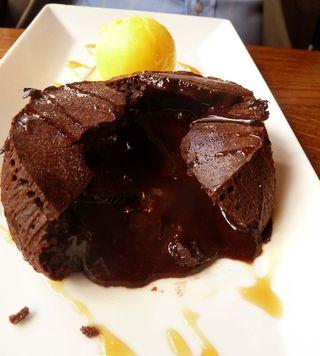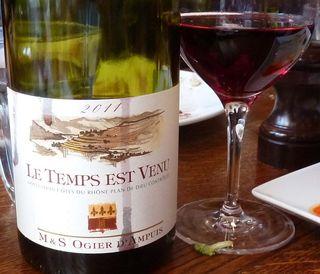 Colette ordered a fruit salad and my pal a moelleux of chocolate but all of us shared in enjoying them. We had two bottles of wine – one labeled "Halfway There" – the other "The time has come", Lord knows what their vintners had in mind, but they, with carafes of water and four coffees, and pretty good bread, resulted in a bill of 74.50 E a couple