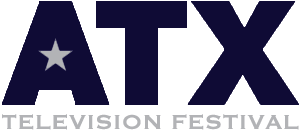 Last month I posted about True Blood making its first appearance just prior to the premiere of  season 5 on June 10th. In its inaugural year,  ATX TV Festival 2012 will take place in Austin, Texas from June 1-3rd. A recent press release from the festival illustrates just how big it is beginning to get!
ATX has added an exponencial amount of television shows and guests since my last post on this event including shows like Awake, New Girl, the Vampire Diaries and GRIMM. The list of attendees has also grown to include producers, writers, and cast members from the show Friday Night Lights, cast from the Vampire Diaries, CougarTown and Supernatural. Needless to say, this is event that any fan of television should attend!
The press release did reveal one important detail relating to True Blood however. The season 4 finale "And When I Die" will be screening at the festival on June 2. There has been no word as to whether we might see another look at season 5 like we did at PaleyFest 2011.
The festival is currently working on getting people from the HBO series to come to Austin for the event. When I receive more information on panels and appearances I will post it.
If you've been wondering whether or not to buy a pass to this, I encourage you to do so now! For more information on badges click here.
Sources: ATX Festival.com- "First Wave of Official Programming Announced"
Twitter.com-"@ATXFestival"
Image Credit: ATX Festival