ATTABOY RELEASES WILD TODAY FROM RADIATE MUSIC,
ANNOUNCES FALL TOUR
Band Endorsed By School Superintendents, Principals, Teachers, Counselors, Students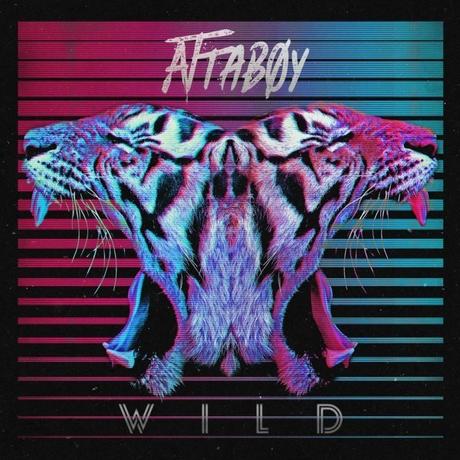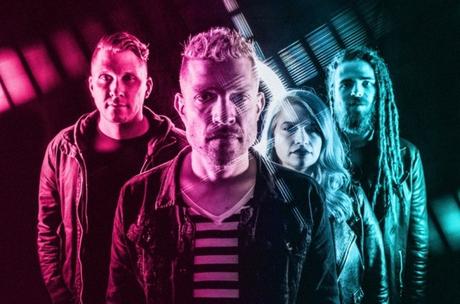 Leading school assemblies followed by evening, full-production concerts coast-to-coast, Indiana-based pop/rock band Attaboy releases its sixth full-length and first Radiate Music album, WILD, today (Sept. 13). Available now at Apple Music, iTunes, Spotify, Google Play and more digital retail and streaming outlets globally, WILD channels infectious pop music that has landed Attaboy radio success and sustained years of full-time touring.
With all songs written by Attaboy band members Ryan Payne (vocals/guitar/piano), Jeff Edgel (guitar/piano), Melanie Morris (bass/background vocals) and Christian Morris (drums), WILD was produced, engineered and mixed by Doug Weier (Anberlin, We Are Leo). The album features the Parade.com-premiered anti-apathy track "Waking Up," courage-inspiring single, "Fearless," along with songs of surrender ("Let It Go"), determination "Dirty Lie (feat. Beacon Light)," commitment ("Never Going Back"), forgiveness ("Giving Up the Fight"), loneliness ("Disappearing") and more.
Witnessing a ubiquitous longing for authentic social and spiritual connection, Attaboy is taking its relevant, energic new music, fan favorites and hopeful messages to school assemblies, youth conferences and other events coast-to-coast. Attaboy's fall 2019 schedule includes stops in Michigan, Ohio, Nebraska, Wisconsin, Indiana, Missouri and more. (See select schedule of events below.)
During its school assemblies, the band uniquely combines its energic and relevant music with a positive message for students, sharing personal experiences of taking a stand for what is right and encouraging students to make their own decisions. Topics they cover include not judging others based on appearance, rejecting the negative labels placed by others, making wise decisions and not letting the past define the future.
Here are what school superintendents, principals, teachers, counselors and especially students are saying about Attaboy:
"In 20 years of education and 13 years as an administrator, I have not seen a student body so engaged in an assembly!"
– Destin Haas, Superintendent, North Newton School Corporation
"Not only was their music high-quality, their original song lyrics were very relatable and well-received. The band members were genuine as they interacted with the audience, and the students appreciated their humor, honesty, talent and transparency."
– Bruce Jennings, Principal, Bremen HS
"Attaboy was amazing! It was by far the most engaging, memorable and meaningful assembly we have had in a very long time. The students have been raving about it."
– Nicole Baldner, Counselor, Windham Ashland Jewett Central School
"I thought the message was something that the kids really needed to hear. I love the message of having the power to make your own decisions. For someone who is looking for the perfect group to bring for an assembly, it would be Attaboy."
– Lauren Hurtig, Teacher, Fairview HS
"The music was great, and it was so much easier to relate to than other assemblies."
– Olivia, HS Student
"It's not often that you see a bunch of high school kids getting up and into an assembly."
– Joe, HS Student
Attaboy's WILD tour schedule this fall includes:
9/19 Addison High School – Addison, MI (assembly and evening concert)
9/20 Edison State Community College – Piqua, OH (assembly)
10/3 Wadsworth High School – Wadsworth, OH (assembly and evening concert tba)
10/3 Wadsworth Middle School – Wadsworth, OH (assembly)
10/4 – 6 Lakeside Chautauqua – Lakeside, OH (youth conference)
10/21 Boone Central High School – Albion, NE (assembly)
10/21 Boone Central Middle School – Petersburg, NE (assembly and evening concert)
10/23 Rib Lake High School / Middle School – Rib Lake, WI (assembly)
10/23 Prentice High School – Prentice, WI (assembly and evening concert tba)
10/24 Phillips High School – Phillips, WI (assembly and evening concert tba)
11/1 -3 Grand Wayne Center – Ft. Wayne, IN (youth conference)
11/5 Ellington High School – Ellington, MO (assembly and evening concert tba)
12/17 Granville Intermediate School – Granville, OH (assembly)
* Assemblies and youth conferences are generally closed to the public. More detail on these events can be found at https://attaboyassemblies.com/schedule.
Attaboy's message is reaching skeptical ears—feet moving to the beat, voices finding belonging in the harmony and hearts opening, blooming simply through the invitation to hope for something more.
For all the latest Attaboy tour and album information, visit https://attaboyonline.com, https://attaboyassemblies.com, Facebook, Twitter, Instagram, iTunes, Spotify and YouTube.
About Radiate Music:  Founded by Ian Eskelin, Radiate Music launched summer 2015. Eskelin's 20-plus-year resume in the music business, ranging from being a recording artist to a record executive, gives him a unique perspective in partnering with artists who are passionate about impacting culture with music. Eskelin, who has recorded more than 50 Top 10 singles in the United States alone, including 20 No. 1 songs, and whose songs have been licensed for use by ABC, NBC, CBS, ESPN and many feature films, is looking to break additional ground with Radiate. In addition to Attaboy, Radiate's artist roster includes John Waller, Natasha Owens, About A Mile, JJ Weeks, Inspiration Worship, Pearl City Worship and Aaron Bucks.
~ ~ ~ ~ ~ ~ ~ ~ ~ ~ ~ ~ ~ ~ ~ ~ ~ ~

It would be great if you would stay connected with me!! You can follow me on Twitter @DebiL1611, like me on Facebook at 2014 and Beyond, circle me on Google+, follow me on Tumblr, Instagram and Bloglovin', subscribe on YouTube, or connect with me on LinkedIn and Pinterest.

Please make sure to visit my homepage and subscribe to my blog for more great posts on running, fitness and lifestyle topics as well as food, product, music and book reviews, and more!