The mini-clay season continues and to be frank, it's still all about Almagro right now. Sure he lost to Simon in Hamburg, but this clay Prince will keep on an on, mopping up tournaments like these. He may get a tough opening round against either Nieminen or Hanescu so I may be proven wrong.
Wawrinka desperately needs to find some form and Youzhny seems to be getting back in gear. 'Deliciano' Lopez is having a great year, so watch out for him
Let's break it down:
Surface: Clay
Defending Champion: Nicolas Almagro
Dark Horse: Feliciano Lopez
Wildcards: Michael Lammer, Stephane Bohli, Alex Sadecky
My pick: Nicolas Almagro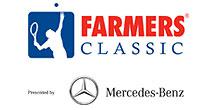 The US Open Series rolls into L.A with lot's to get excited about with some fun wild cards, special entries and veterans. Del Potro and Fish look good for the final unless Baghdatis, Muller or Malisse catch fire.
Baggy needs a few good wins to get his mojo back. It's a feast of US players including old-timers Blake, Russell and Ginepri as well as the young turks Harrison and Sweeting.
Let's break it down:
Surface: Hard
Defending Champion: Sam Querry
Dark Horse: Gilles Muller
Wildcards: Tommy 'Gun' Haas, Robby Ginepri, Steve Johnson, Ryan Harrison
Late Withdrawals: Tobias Kamke, Janko Tipsarevic, Benjamin Becker, Sam Querry,
Late Entrants:  Gilles Muller, Michael 'Iron Man' Russell
My pick: Juan Martin Del Potro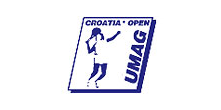 A nice spot on the tour with some big names present this year. Lot's of players in the draw posting yo-yo results this year, but you can often rely on Chela to stay consistent on clay and watch out for Ivan Dodig, who prefers clay and is dangerous.
Volandri just won a challenger tournament last week, so he's grooving. Cilic looked a lot better last week too, so maybe some national pride will help him kick start his poor season.
Let's break it down:
Surface: Clay
Defending Champion: Juan Carlos Ferrero
Dark Horse: Fillipo Volandri
Wildcards: Antonio Veic, Mate Delic, Mate Pavic My pick: Juan Ignacio Chela

View Full Draw
Thanks for reading and check back next week for more tips, news and musings!