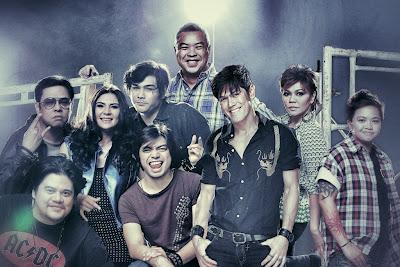 Atlantis Productions opens its production of the five-time Tony Award-nominated Broadway musical, "Rock of Ages," tomorrow, June 15, at the Carlos P. Romulo Theater at the RCBC Plaza in Makati.
"Rock of Ages" is a feel-good love story told through such '80s hit anthems as "I Want To Know What Love Is," "Don't Stop Believin'," "We Built This City," "Hit Me With Your Best Shot," and "Every Rose Has Its Thorn."
The show is headlined by Nyoy Volante, Vina Morales and international rock sensation MiG Ayesa, who returns to his homeland to play Stacee Jaxx, a role he played on Broadway which he now creates anew for the Manila production.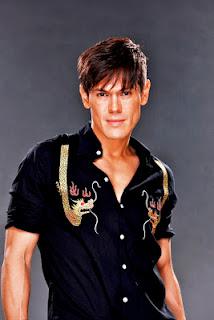 In the show, it is 1987 on the Sunset Strip in LA. Drew, a young busboy, dreams of being a rock star while he works at the Strip's most famous bar, The Bourbon Room. There, he meets Sherrie, a small-town girl who goes to LA to pursue her dreams of being an actress. They fall in love and then lose each other when the (in)famous, sexy, over-the-top rock star Stacee Jaxx comes into the picture.
The show's "dramatic conjurer" or narrator, Lonny, is played by Philippine rock icon Jett Pangan. The Bourbon Room bar owner Dennis Dupree is played by veteran theater actor Jamie Wilson.
Threatening to close down the Bourbon Room to turn the Strip into a "model of clean and efficient living" are father-and-son German developers Hertz and Franz, played by Calvin Millado and Bibo Reyes.
Passionately protesting against these developers is bohemian activist Regina, played by award-winning singer and songwriter Aiza Seguerra.
Down the road from the Bourbon Room is the Venus Club--a haven for "gentlemen" run by Justice Charlier, played by another international stage star, Jinky Llamanzares.
Rounding off the cast is a mix of talented singers and theater performers--Apple Chiu, Japs Treopaldo, Mikkie Bradshaw, Berl William Angeles and Altaire Alonso.
"Rock of Ages" is directed by Chari Arespacochaga. It runs until July 8 at the Carlos P. Romulo Theater at the RCBC Plaza in Makati. For tickets, call Atlantis Productions 8927078.