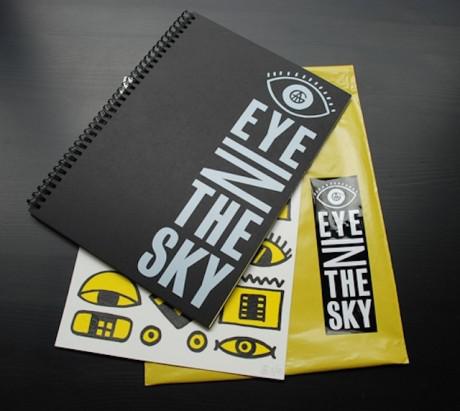 Following on from the exhibition launch last week at Stolen Space, the ATG "The Eye In The Sky" book and limited edition prints are now for sale on the website.
The book is hand assembled, limited to an edition of just 150 and are all signed and numbered. Each book includes a 2 colour hand pulled screen print, 2 versions of each, an edition of 75. Again, these are signed and numbered and there's also a vinyl sticker. Grab yours for £75 from Stolen Space – they look great!
All of the screen prints are hand pulled editions of 25, signed and numbered. Prices vary, grab from Stolen Space, a worthy addition to any collection, I'm definitely feeling the boldness of the print below.
Grab them HERE