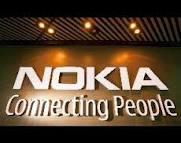 Previously we're told you guys about Nokia cut the price of Lumia 900 and comes with a new color .This time, an analyst managed to reveal the estimated cost to be paid by Nokia and AT & T to sell each unit of Lumia 900, which both have to pay $ 450 for every  Lumia 900 for $ 49 are sold. In sales Lumia 900

 , AT & T also has disbursed funds to help Nokia sell phones with the Windows Phone. 
Ad Age estimates that AT & T for $ 150 million  spend on advertising, while the Nokia spent $ 25 Million to succeed in the cell phone. Where Did that number come from? It is estimated that the total money raised total sales of 330 000 cell phones in the U.S. Lumia. While analysts Bernstein Research , Pierre Ferragu, predicts that only 3 million units shipped Lumia are successful this year, based on worldwide sales in the range of 1.1 million to 1.4 million units.
source teknoup