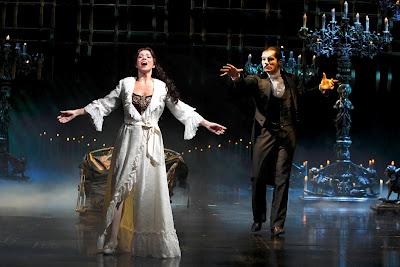 The world's most successful musical, and the longest-running show on Broadway, "The Phantom of the Opera," will be staged in Manila for a strictly limited season from August 25 to October 14, 2012 at the CCP Main Theater.
Andrew Lloyd Webber's critically acclaimed masterpiece celebrated its 25th anniversary on the West End stage last year, and continues to play to full houses nightly in London, New York and around the world. "The Phantom of the Opera" has been seen by over 130 million people worldwide, in more than 27 countries, has won over 50 major theater awards, and has grossed more than US$5.6 billion.
Producer Tim McFarlane, Managing Director of The Really Useful Company Asia Pacific, said: "This touring production of 'The Phantom of the Opera' is as fine as any version you might see on the West End or Broadway. It is the same superb design, and we invest a great deal to ensure it is of the highest standards. Our stellar cast assembles the industry's best performers, with members coming from the UK, USA, Australia and South Africa to join forces. 'The Phantom of the Opera' has enjoyed huge success throughout the Asia-Pacific region, having experienced sold-out seasons in cities such as Tokyo, Singapore, Shanghai and Seoul, and I am confident that audiences in Manila will welcome the production with equal enthusiasm."
With 130 cast, crew and orchestra members, jaw-dropping scenery, breathtaking special effects and more than 230 costumes by international designer, the late Maria Björnson, "The Phantom of the Opera" contains some of Andrew Lloyd Webber's most famous and stirring music, including "The Phantom of the Opera," "All I Ask of You" and "Music of the Night".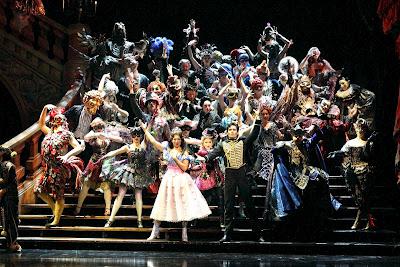 The much-loved musical has been honored with seven prestigious New York Tony Awards, among them the Tony for Best Musical, seven Drama Desk Awards and three Olivier Awards. "If you see only one show, make sure it is this one!", said The Daily Mirror/UK.
The film version was released in 2004 and has thrilled cinema-goers around the world, and a Las Vegas spectacular now in its sixth year continues to enthrall audiences.
Lloyd Webber's musical is based upon the novel "Le Fantome De L'Opera" by Gaston Leroux. The original London production was produced by Cameron Mackintosh and The Really Useful Group. In Manila, it is produced by Lunchbox Theatrical Productions, David Atkins Enterprises, Hi-Definition Radio Inc. and Concertus in association with The Really Useful Group.
Most recently Lunchbox Theatrical Productions, Hi-Definition Radio Inc. and Concertus brought the sell-out success "Mamma Mia" to The Philippines, and in 2011, Lloyd Webber's sensational musical "Cats". In addition to "The Phantom of the Opera," they are bringing the hit children's show Barney's Space Adventures to Manila in April this year.
For tickets, call Ticketworld 8919999 or visit www.ticketworld.com.ph