ASUS VivoWatch is a fitness-watch with 10-days Battery Life
ASUS already has a ZenWatch which is praised to be a very beautifully crafted smartwatch / smart-wearable and a very reasonable 2-day battery. But ASUS isn't stopping there, to compete with the newly shipped Apple Watch(es), ASUS has announced a new smartwatch which will take the 'company's flagship smartwatch' crown to a next level.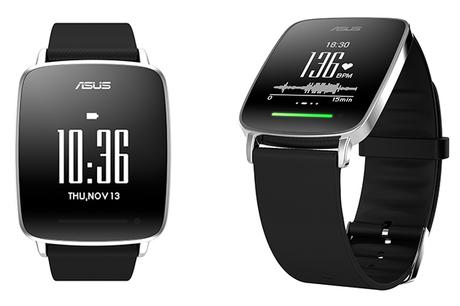 ASUS VivoWatch, has a 10-day battery life which is geared towards being a fitness-centric wearable with a touch stainless steel body. There are not much details out but from what we know it has a IP67 rating which makes it dust as well as water proof. Being a fitness centric it has heart-rate monitoring, sleep tracking and likely is not an Android wear watch. The power-saving display along with the correct operating system might be the key to 10-day battery life. Speculations are being made this might be running on Windows.