This was a wonderful sides made with Ladies finger in mustard sauce in Assam.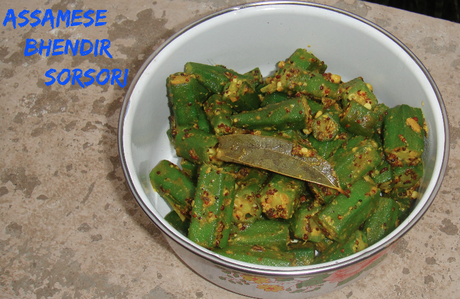 For this November 2017 , we are making recipes from Assamese cuisine for Ssshhhh secretly cooking. I was paired with Sasmita of First Timer Cook. She gave me as my ingredients.
I had read about of bengalis use mustard paste in their cooking, it was new to me that Assamese to use mustard paste in their curry and also Panch Poran ( A mixture of mustard seeds , fennel ,Nigella , cumin and Fenugreek , Known as Pas Poran in Assamese.