The American Society of Interior Designers (ASID), in partnership with Dwell Media, announces the line-up of events for its annual national conference at Dwell on Design, June 21 –23 in Los Angeles. Open to designers and design lovers alike, the conference includes a robustroster of activities for all attendees including consultations with expert designers, educational programming, and one of design's biggest nights, Celebration—The ASID Design Awards, a red carpet gala honoring the year's best in design. "As one of the biggest design shows catering to both designers and design consumers, Dwell on Design is a unique event at which ASID members can expand their professional network and connect directly with customers," says Randy Fiser, EVP and CEO of ASID. "Dwell on Design offers our members and the design community an incredible line-up of educational and networking events."

ASID events at Dwell on Design include:
Designer Consultations
As part of Dwell on Design's Consultations, ASID designers will provide free, 30-minute, no-commitment consultations. Appointments can be made online.
Pinterest Pavilion
The pavilion will feature a showcase of 10 winning ASID designers and their personal design philosophies. Located in booth 867.
Celebration – The ASID Design Awards 2013
Celebration is a premier black-tie event toasting the 2013 ASID Design Award honorees. Open to both designers and design lovers, the event includes a red carpet reception and awards dinner followed by an after-party filled with dancing, drinks and entertainment. Tickets are $200 and can be purchased online. Celebration will also include a silent auction to support the ASID Foundation partnership with The 1% program of Public Architecture. For a full list of auction items and donors, visit ASID Foundation.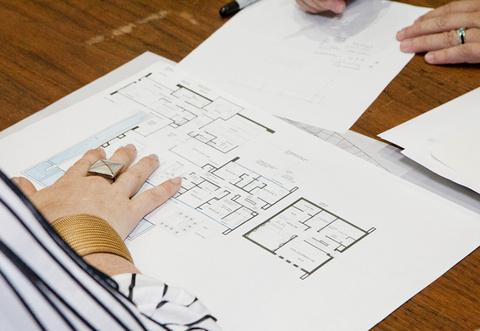 Educational Sessions
ASID will offer various CEU sessions throughout the weekend, including courses on sustainable design, business principles and product design. Click here to see Dwell on Design's schedule. 
GO PRO/LA
An ASID program designed by and for emerging professionals, GO PRO/LA will deliver high-quality learning and networking opportunities for new designers. In its west coast debut, GO PRO/LA participants can earn CEUs, network with peers and ASID leadership, and experience L.A. over three days at Dwell on Design. For more information and to register, click here.
REGREEN
The REGREEN ImplementationWorkshop, taught by Annette Stelmack, Allied ASID, LEED AP BD+C, sustainabledesign consultant and co-author of Sustainable Residential Interiors, addresses the industry-specific challenges interior designers and homeowners routinely face when undertaking home renovations.
For a full listing and to register, click here.
We look forward to see you!