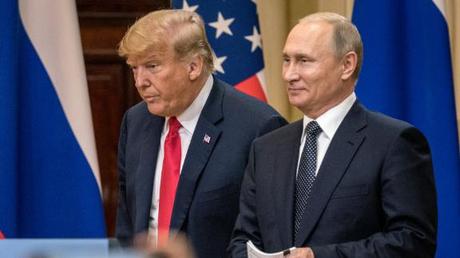 In America and Europe, Asian hate has risen sharply since the corona outbreak from Wuhan of China in December in the year before the last year, and the Biden administration signed the COVID 19 Hate Crime Act in the United States on May 20 ( "Here's What The New Hate Crimes Law Aims To Do As Attacks On Asian Americans Rise"; NPR; May 20, 2021). However, we should bear in mind that the hate is deeper than anxieties of the pandemic. Behind that, there are anti-globalism and domestic political divide, as seen in Brexit and the Trump phenomenon. Ultimately, it is very unlikely that Japanese and other East Asian peoples are safe, while discrimination and violence are rising against blacks, Mulims, Jews, Mexicans, and refugees of other ethnicities.
Since I have mentioned Russian sponsorship of Western far right repeatedly on this blog, it is too late that Japanese people and opinion leaders are awakened about the peril of white Christian nationalism by the corona outbreak. Right-wing populism in the Euro Atlantic sphere has swept over, from Eastern Europe to Italy, and ultimately to Britain and America, the core of the Western alliance. Quite strangely, some people defend that ringleaders of those far right politicians, such as Putin, Trump, and Farage, are actually not racists. Certainly, they may have some non-white, non-Christian friends. However, it is difficult to judge whether someone is racist deep in the heart or not, without academic expertise in psychology. Rather, from political observation and analysis point of view, we should be aware of the malicious nature of those far right politicians that they exploit racist emotion among the grassroots for their political objectives.
As widely known, these far right politicians try to achieve their political goals to the maximum level through agitating social divide and anxieties. Racism is a "convenient tool" to mobilize the masses. Russian President Vladimir Putin is a typical example of such a politician, because his nation governing based on traditional ties with the Russian Orthodox Church and hardline posture against Islamic extremists are highly compatible with white Christian nationalism in Europe and North America from cultural perspectives. Even though Trump lost the election, Foreign Minister Sergey Lavrov expressed concerns with reverse discrimination against the white to provoke dissidents in the United States ( "Russia Warns of Anti-White 'Aggression' in U.S."; Moscow Times; April 1, 2021). However, right-wing populism in the West arose from domestic politics in those countries, not created by Putin. Above all, it is quite unlikely that Putin feels sympathy for white trash in the West. The Kremlin's sponsorship for the Western far right is an asymmetric warfare to make Western democracies disunified internally and weakened, both in terms of geopolitics and ideology.
Actually, Putin does not cling to race and ideology. While supporting the far right in the West, Russia aids socialist nations such as Cuba and Venezuela in Latin America, and Baa'thist Syria in the Middle East. Also, the Kremlin interfered in the Brexit vote to aid the far right, while sponsoring the left in the Scottish independence movement. We have to bear in mind that the old Soviet Union itself sponsored the Western far right to weaken liberal democracy, even though she assumed the leadership role in global communist movements. Putin is a former agent of the KGB, that carried a vital role in such political manipulation.
On the other hand, former US President Donald Trump exploited racism to exhilarate his rock-solid base, through agitating the political divide at home. Dusing the presidential election in 2016, he exhibited his discriminatory emotion against Mexicans and other immigrants. Even after the inauguration, he did not denounce violent behaviors by white supremacists in the Charlottesville riot. He went beyond that in the presidential in 2020 to remark something that could be taken an agitation of uprising for a notorious racist group, Proud Boys, which even upset the moderator Chris Wallace of conservative FOX News. Furthermore, Trump's abetting for the January 6 riot just before his step down from the president was so malicious that Twitter suspended his account. The UKIP, which served as Nigel Farage's platform in the Brexit campaign, had become too racist, particularly too anti-Islam, and that forced Farage himself to leave the party. That is what the supporters of a far right party are, which agitates political divide of the people.
In view of the trend of the Western far right that I mentioned above, the surge of Asian hate was inevitable, even without the corona outbreak. Quite strangely, so called "Japaese Trumper" insist that attacks on Asians come from blacks rather than whites. However, this is the consequence of rising interracial hatred by social divide, and therefore, their argument is completely meaningless. Generally speaking, Japanese people are highly aware of business related affairs such as economic impacts of Brexit, regarding the Euro Atlantic sphere, but not so much interested in an issue like this, which is deeply intertwined with multiple aspects, including culture, religion, and security. After all, we should not think of everything from the mindset of victimhood for anxiety of something that happens everyday, regarding Asian hate. If we thought in that way, we would fall into the same mindset as those who were infatuated with the far right, mainly white working class.