Shangri-La Plaza, together with Asia Society Philippine Foundation Inc. and Film Development Council of the Philippines, unveils the rich cultures of Asia and the region's compelling stories as it plays host to the first ever Asian Film Festival, themed "Asia as Our Society," to be held May 17-21 at Shang Cineplex.
Film entries from China, Indonesia, Japan, Korea, Laos, Sri Lanka, Vietnam and the Philippines will be screened at the festival.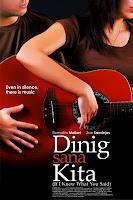 The opener is local film "Dinig Sana Kita," which screens May 17, 7:30 p.m. This 2009 drama is a one-of-a-kind love story between a deaf boy and a troubled rocker girl.
"Halaw," which will be screened May 21, 8 p.m., tells the adventure of an illiterate Badjao and his daughter as they illegally cross the border of Malaysia and the Philippines.
The festival continues with three of China's most acclaimed and well-known films. "Forever Enthralled," showing May 18, 8 p.m., retraces the inspiring story of stage actor Mei Lanfang, who propelled Peking Opera to the global stage.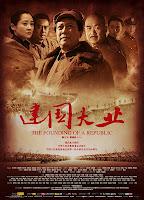 "The Founding of a Republic" screens on May 20, 8 p.m., revisiting the story of post-World War II China, when the unification of the Communist Party of China and other Chinese democratic parties resulted in a major historical milestone.
Capping off the Chinese lineup is "Glittering Day," showing May 21, 12:30 p.m. The film chronicles the lives of relocated residents of Jinyuchi (Golden Fish Pond), who were forcibly moved out due to government efforts to improve the place. Every spring, they return to the renovated area and reminisce about their former lives.
From Laos comes "Only Love," to be screened May 18, 5:30 p.m. Souvanh, a recent university graduate, returns to his village determined to help provide better living conditions for its residents. However, Namphet is set to sabotage Souvanh's efforts and destroy his relationship with his childhood sweetheart Duongchai.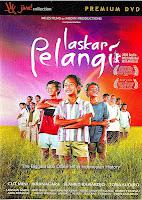 Indonesia takes the spotlight as "Laskar Pelangi" (The Rainbow Troops) premieres May 19, 3 p.m. Adapted from Andrea Hirata's popular literary work, it chronicles the author's memories of his hardworking teachers, brilliantly capturing the struggles of marginalized people hoping to achieve their dreams.
"3 Doa 3 Cinta" (3 Wishes, 3 Loves), to be shown May 18, 12:30 p.m., revolves around the lives of emotionally troubled students Huda, Rian and Syahid. The three meet sexy dangdut singer Dona Satelit, traveling cinema troupe owner Toha and a militant religious leader, who all give them hope that they can still make their own dreams happen.
Six different but interconnected stories are retold in "Jakarta Maghrib" (Jakarta Sunset), which screens May 21, 5:30 p.m. Comprising six short films, the overall story poignantly portrays the Jakarta sunset as the key element that weaves all tales and relationships together.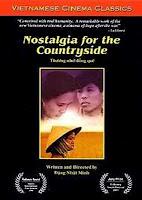 Also not to be missed is Vietnam's lineup. "Mua Oi La Saison des Goyaves" (The Guava House), tracing the journey of peaceful Hanoi City through the years, screens May 18, 3 p.m. "Thoung Nho Dong Que" (Nostalgia for Countryside), which screens May 20, 12:30 p.m., is about several characters who either leave or return to their home and realize that their place of origin will always have a special spot in their hearts.
From Japan comes "Wanko: The Story of Me, My Family and My Dog," on May 19, 5:30 p.m., about the Noyama family, which lives in the small island of Miyakejima and their forcible evacuation from home when Mount Oyama violently erupts. "Éclair," on May 20, 3 p.m., follows the story of orphan Akio as he goes through life without parents at the onset of war.
Experience rich stories of Korean culture with "Hwang Jin Yi," showing May 19, 8 p.m., as its namesake main character becomes a gisaeng to gain favor with the noble classes; and "Speedy Scandal" on May 20, 5:30 p.m., about former teen star Nam Hyun-soo who undergoes a PR crisis as a radio listener on his show unleashes claims that he is her biological father.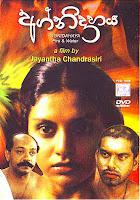 Also in the festival's roster are Sri Lanka's Agni Dahaya," screening May 19, 12:30 p.m., about an exorcist, his assistant, a woman called Kirimenike and her partner Herath, as their stories unfold amid the backdrop of political turmoil; and "Dheewari," on May 21, 3 p.m., which portrays the harsh realities of life in a Sri Lankan fishing village, through the journey of the orphan Valli.
For inquiries, call 6337851 loc. 113; visit www.shangrila-plaza.com. Add Shangri-La Plaza on Facebook shangrilaplazaofficial fanpage.