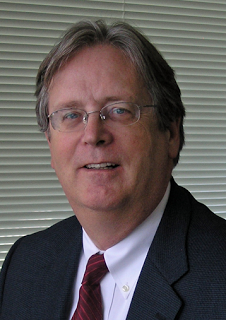 Thomas Plouff
(Fifth in a series)
An Alabama attorney, who has a practice in Chicago and a physician wife in Birmingham, is a paying customer of the
Ashley Madison (AM)
extramarital-affair Web site, records show.
Thomas Plouff, a Notre Dame graduate and former assistant U.S. attorney, has taught at Samford University's Cumberland School of Law. He is married to Dr. Anne Marie Oberheu, who had a rehabilitation-medicine practice in Birmingham, for a number of years.
The couple has two daughters, Lauren and Caroline Plouff, who both attended Altamont High School. Lauren Plouff will graduate this year with
a civil engineering degree from Rose-Hulman Institute of Technology
in Indiana.
Dr. Oberheu had a major impact on the direction her husband's legal career took. From Thomas Plouff's bio at his Web page:
I left the United States Attorneys Office in 1993.

I knew I wanted to continue as a trial attorney, which in my mind left two options: defending criminals or personal injury work, as these are the areas where trials are most frequent. My wife having eliminated the former, I became a personal injury attorney in Chicago. It was the right decision.

I have had the good fortune of being the lead trial attorney on jury verdicts that include a record $5.3 million jury verdict for a knee injury in a trip and fall case; $1.2 million jury verdict for an unoperated compression fracture at L5 in a construction case; and most recently, June 2007, $11.11 million medical malpractice jury verdict for failure to diagnose bacterial meningitis.
The family's home base had been Birmingham, but it recently became Durham, North Carolina. Oberheu and Plouff purchased a house there, and she now is medical director for Blue Cross and Blue Shield of North Carolina.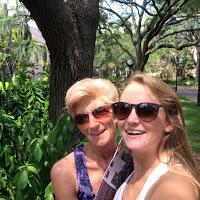 Dr. Anne Marie Oberheu and
daughter, Caroline Plouff
Dr. Oberheu
grew up in an accomplished family
. Her father, Dr. Ken Oberheu, served a two-year residency in cardiovascular medicine at the University of Michigan and went on to launch the Cardiovascular and Thoracic Surgery Program at Miami Valley Hospital in Dayton, Ohio. Her mother, Marilee, while a student at the University of Dayton, was one of the first women to receive The Woodrow Wilson National Fellowship Foundation Award.
Anne Marie Oberheu's uncle is
Gerry Faust
, who was the famed football coach at Moeller High School in Cincinnati before moving into the college ranks as head coach at Notre Dame. He later was head coach at the University of Akron. Dr. Oberheu's mother's full name is Marilee Faust Oberheu.
Dr. Oberheu clearly comes from a distinguished background, and she has raised two daughters who apparently are heading down a similar path. Why is her husband fooling around on
Ashley Madison?
We don't have an answer to that question. We twice contacted Thomas Plouff, seeking comment for this post, and he has not responded.
Previously:
(1) Edgar C. Gentle III--attorney at Gentle Turner Sexton and Harbison, Birmingham, AL (3/8/16)
(2) Stewart Springer--attorney, solo practice in Birmingham, AL. (3/9/16)(3) Richard W. "Dick" Bell--attorney, solo practice in Birmingham, AL (3/14/16)
(4) Robert M.M. Palmer--attorney and bar association president in Springfield, MO (3/15/16)