Antiques and the Arts Online: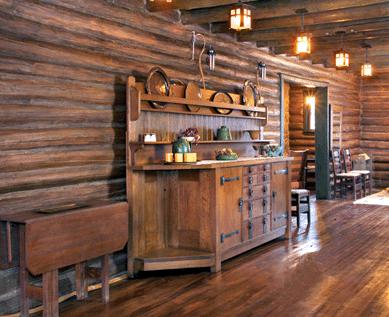 "Gustav Stickley's Craftsman Farms home in Morris Plains, N.J., is akin to entering another world — nirvana for devotees of the Arts and Crafts Movement.
This expansive log structure, whose centennial is this year, is an enduring showcase for the astute designer, savvy industrialist and visionary thinker. Stickley's simplified furniture and designs and dissemination of environmental and lifestyle ideas in his The Craftsman magazine influenced American tastes for furnishings and architecture at the turn of the Twentieth Century and ever after."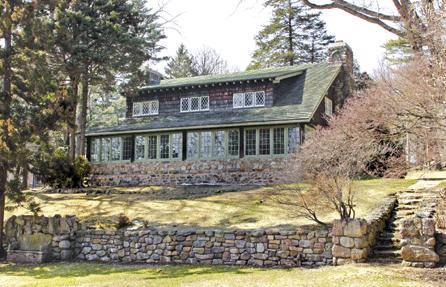 Related articles