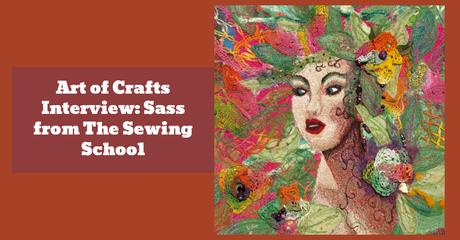 1. Firstly, please introduce yourself and tell us a little about where you are based?
I am in the UK and based in the South East on the Kent/Sussex border.
2. Tell us a little about the nature of your creative business.
I run a few creative businesses that all grew from my love of sewing. I've had a bespoke wedding dress design business for over 25 years then started my own sewing school about 10 years ago to pass on my knowledge and experience.
I am a member of The Society of Designer Craftsmen (what was the arts and crafts movement set up by William Morris), so I make textile art and accessories for our exhibitions.
I also manufacture Half Size Mannequins and create one-of-a-kind upcycled fashions (with a colleague) called "The Art of Couture".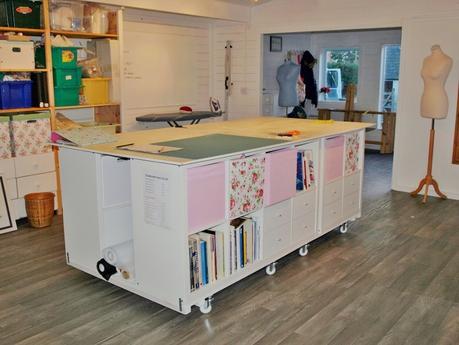 3. How did the idea for your business come about?
Wedding dresses came about as a way to use my skills in a way that would actually pay me something approaching a decent income while still being at home, so I could raise my family after I found myself as a single parent of two small girls.
With The Sewing School I became frustrated while working in adult education with the "one size fits all" approach to creative courses. There was no room for students to learn what they wanted to learn at their own pace and it was becoming a tick box conveyor belt where they had to prove themselves all the time with all the joy taken out of it; I decided to do it another way and let the students tell me what they wanted to learn and build their confidence and skills through cross-pollination in a fun and friendly atmosphere.
The mannequins came about because I couldn't find any in the UK at a sensible price to use while teaching my students how to pattern cut properly.
The textile art developed because I was always drawing as a child and saw no reason not to use a sewing machine to do it once I found out how.
The upcycled fashion is a response to the wastefulness of the fashion industry and an attempt to find a better way forward. It's also a great way to get people into sewing clothes.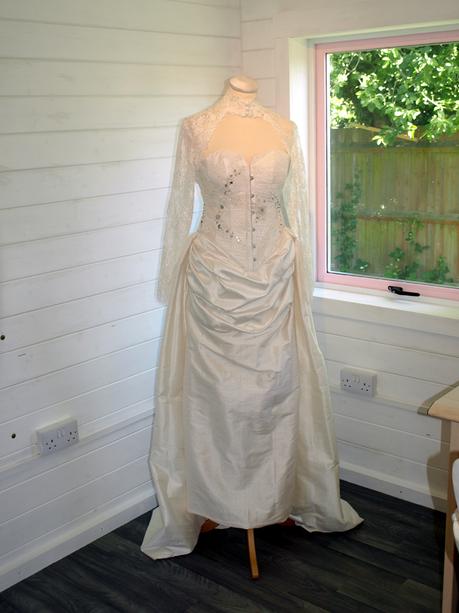 4. How long now have you been established?
Forever. Noah was a student of mine, wanting to make curtains for the ark!
I started sewing as a child with a hand Singer and my first paid commission was while I was still at school and I've never stopped.
5. How do you decide what to make, and how do you come up with your ideas?
I am a colour and fabric junkie; I handle a piece of fabric and let it speak to me. I can let my imagination run free as I'm a pattern cutter so there is no limit to what I can create and I often have to reign myself in a bit to keep it within the realms of practicality! I am also a colour analyst so I know how to put colours together to harmonise or create a dramatic impact. I see inspiration everywhere and take pictures or sketch all the time when I'm out. I visit museums and exhibitions whenever I can.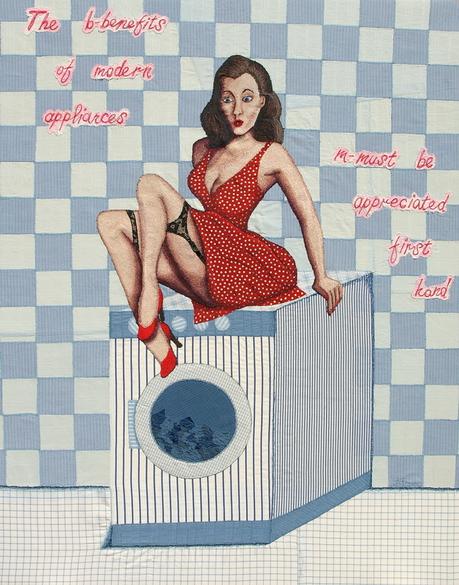 6. Do you undertake your business on a full-time basis or do you have other work/family commitments?
My businesses combine to make up a full time job; I love jumping from one thing to the next.
7. Tell us a little about your typical day and what is involved in running the business?
There is no such thing as a typical day for me, unless I'm teaching one of my regular weekly classes. However, it always starts with a dog walk to clear the mind then coffee and emails... I then just get on with whatever is most pressing. I love the way I can pick up whatever is most appealing to me on any day and I often have to leave a creative project stewing for a day or two to let the ideas ferment properly.
It's good to have other stuff to get on with in the meantime.
I've been sewing professionally since I was 14, so it has evolved around my schoolwork first, then further education and then a family; I've always juggled different projects. It's what I'm used to.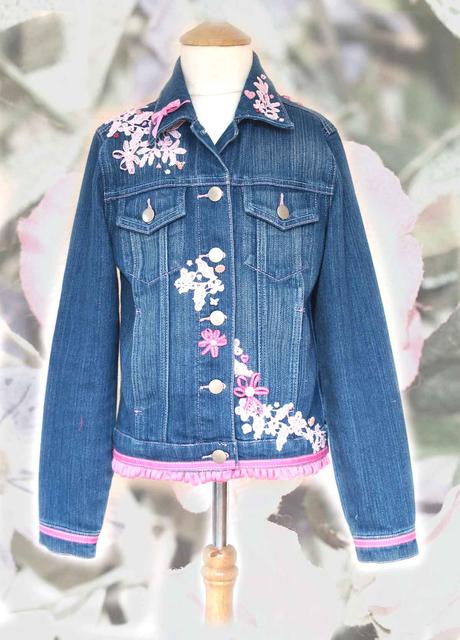 8. What advice would you give to others who are considering running a creative business?
Become an expert on your topic; become really good at what you do. Do your research, make like-minded friends. Don't be afraid to ask for help.
9. As this is Art of Crafts I have to ask, do you enjoy any crafts yourself in your spare time? If so, please tell us more.
What is this spare time you speak of? I'll have to go away and look it up. Seriously, I'm so lucky that my hobby is my job. I never stop learning new techniques and pushing boundaries. When I'm not sewing or teaching it, I'm reading about it. For my own enjoyment, and Christmas presents, I love making bags, art dolls, beaded jewellery and accessories.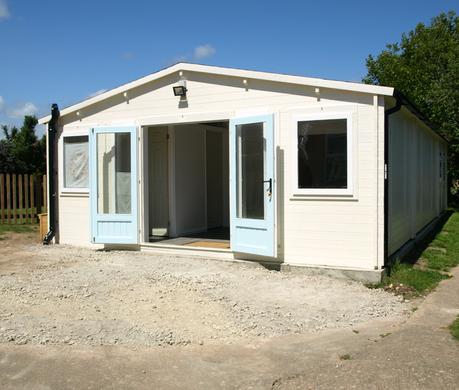 10. Finally, if people want to learn more about your business/website do you have a web address, Facebook page or Twitter profile where they can find out more?
I have the following websites:
www.thesewingschool.org.uk
www.theartofcouture.com
www.halfsizemannequin.com
Twitter is @sewing_school or SassTCouture
Facebook is https://www.facebook.com/TheArtofCouture/
or www.facebook.com/sass.sewingschool
Instagram is https://www.instagram.com/thesewingschoolsussex/