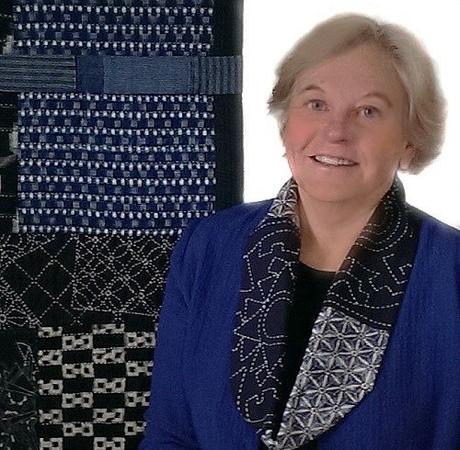 Today we welcome Joyce from Sashiko Southwest to the blog to tell us a little more about her business and her beautiful samplers. Sashiko Southwest is one or our featured businesses on our sister site the Art of Crafts Directory.
1. Firstly, please introduce yourself and tell us a little about where you are based? Hello, my name is Joyce Perz. I currently live in Albuquerque New Mexico with my husband and two cats. We moved here from Chicago eleven years ago.
2. Tell us a little about the nature of your creative business. Sashiko Southwest is an internet only business – no retail shop. I do have some wholesale customers who sell my products at quilt and craft shows.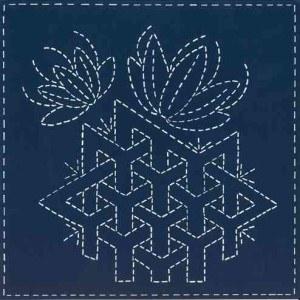 3. How did the idea for your business come about? The idea for Sashiko Southwest came about a year ago after friends saw my stitched cactus and said, "You could sell those." I explored a couple of product ideas and business models before starting the company.
4. How long now have you been established? The startup time was five months. My website went live in October with twelve designs. I'll have another dozen designs screen-printed this summer.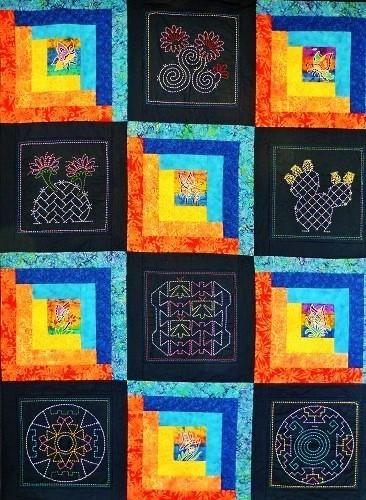 5. How do you come up with your designs? My designs are based on a traditional running-stitch technique called Sashiko in Japan and Kantha in India.
I have been stitching sashiko designs from Japan for about fifteen years. My images are inspired by the American Southwest – both the natural environment and cultural artifacts. I am especially interested in cactus and other desert plants. Many designs are influenced by the historic art of Native American peoples in the Southwest (pottery, weaving and basketry).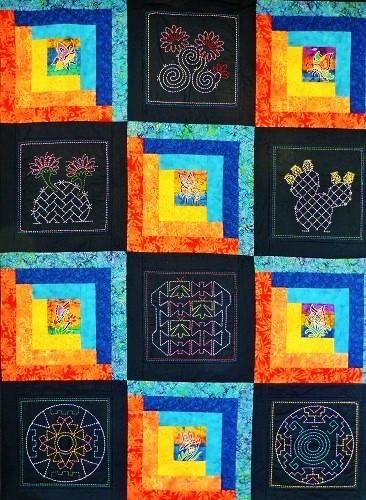 6. Do you undertake your business on a full-time basis or do you have other work/family commitments? I handle everything from creating the designs to maintaining the website, marketing and bookkeeping. Sashiko Southwest is very much a full-time job.
7. Tell us a little about your typical day and what is involved in running the business? My work day looks like a juggling act. Creating new designs is a long process. I work on the website every day and write the blog. Sometimes I photograph samples or work on packaging. I am always thinking about ways to attract the attention of potential customers – like being listed on The Arts & Crafts Directory.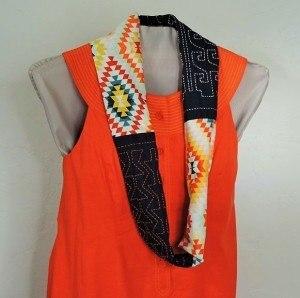 8. What advice would you give to others who are considering running a creative business? I think the hardest part of starting a creative business is accepting that your time is an investment, not something you can expect to be paid for. My advice is don't even keep track of your time. You will only get discouraged about pursuing your dream.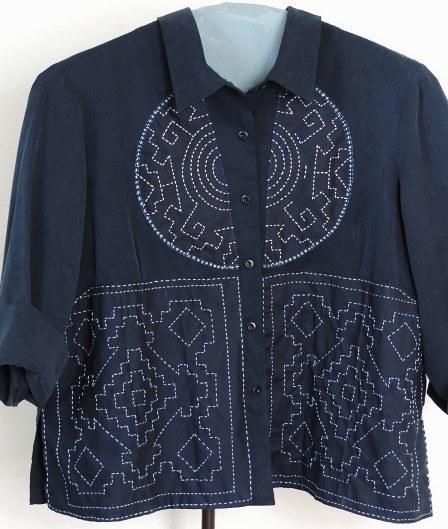 9. As this is Art of Crafts I have to ask, do you enjoy any crafts yourself in your spare time? If so, please tell us more. I paint and love to make collages. I have submitted notebooks to the Brooklyn Art Library:
https://www.sketchbookproject.com
/. Mostly I am creating examples of ways to use sashiko on garments, accessories and home decor items. Sometimes these projects become kits: an infinity scarf, a sashiko covered journal, table runners.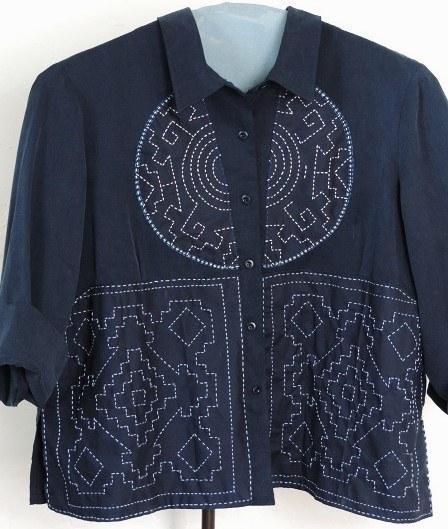 10. Finally, if people want to learn more about your business do you have a website, Facebook page or Twitter profile where they can find out more ?
My website is www.sashikosouthwest.com. I have a Pinterest site with pinned images for sashiko and kantha: pinterest.com/sashikoJOY/