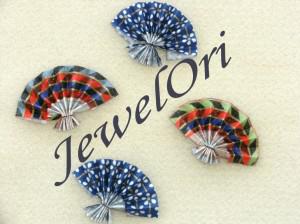 For today's interview, please welcome Catherine from JewelOri.
1.   Firstly, please introduce yourself and tell us a little about where you are based, for example in which country and part of that country? Hello I am Catherine and the creator of JewelOri! I am a full-time student studying MSc Occupational Therapy and also a part-time care worker. I'm based near Downham Market, Norfolk. In my spare time I love crafting, and I will try anything I discover e.g. knitting, jewelry making, decoupage, crochet and paper-sculpting.  I relish watching craft programmes such as the ones by Kirstie Allsopp and also reading craft books and magazines, my current favorite is Simply Homemade magazine.
2.   Please tell us a little about the nature of your craft/design based website. JewelOri combines my passion for glitzy bits and jewelry making (Jewel) with paper and paper-crafts (Ori – from origami).  I love to make paper-craft gifts, decorations and origami jewelry.
3.   How did the idea for your business/website come about? Initially I went to an origami club at University and really enjoyed it; my sister bought me a book which merged origami and jewelry together. I then expanded to other paper-crafts and paper sculpting, I began to design home decorations, gifts and Christmas decorations alongside my jewelry. I started to sell at craft fairs and via Facebook as a hobby business.  From there I have now started to blog, Tweet and have an online shop on www.tosouk.com.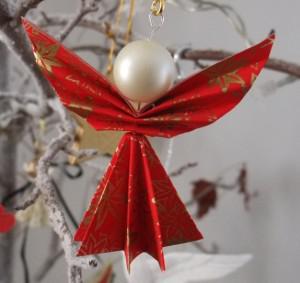 4.   How long now have you been established? I began to make origami jewelry in 2008 but it is only recently in 2010 that I began to sell items at craft fairs and in 2012 I launched my tosouk.com shop.
5.   How do you decide on your designs and come up with the ideas for what you want to make? I get my inspirations mainly from the seasons and my current surroundings.  I love anything bright and bold, quirky and unusual, along with a bit of sparkle every so often.  I like to see what others are doing in their work (fashion, home décor etc) and design my items to complement current fashions and trends, as well as more unique tastes. Well you have to have something to suit everyone!
6.   Do you undertake your business/website on a full-time basis or do you have other work/family commitments? Although it feels like a full time job, it is only a hobby and I mainly work on my craft business at weekends and of an evening.  I am a full time student and part-time care worker so that takes up the majority of my time.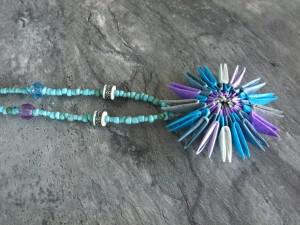 7.   Tell us a little about your typical day and what is involved in running the business/website? My typical day involves either university of care work.  In the evening my passion really comes alive!  I spend time updating my tosouk shop, facebook and twitter pages, I also try and keep on top of my blog when I can.  I'm in the main stages of networking and trying to establish my name in the crafting community and local area.  I also help run a social craft group in King's Lynn so I'm always trying to think of new ideas and projects for us to do.
8.   What advice would you give to others who are considering running a craft based business/website? Get plenty of advice from others, invest in a good book such as 'The Handmade Marketplace: How to Sell Your Crafts Locally, Globally, and Online' by Kari Chapin, follow craft blogs, and don't be afraid to sell yourself!!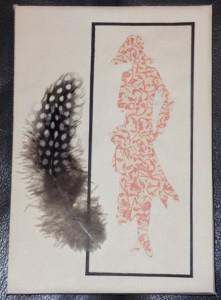 9.   As this is Art of Crafts I have to ask, do you enjoy any crafts yourself? If so, please tell us more. I love crafts and will dabble in anything! At the moment I'm attempting to learn to crochet. I'm also knitting a patchwork blanket and decoupaging anything I can!
10.   Finally, if people want to learn more about your business/website do you have a Facebook page or Twitter profile where they can find out more ?
E-Shop – www.tosouk.com/people/shop/jewelori
Facebook – www.facebook.com/jewelori
Twitter – @JewelOri
Blog – http://jewelori.blogspot.com
Email – jewelori @ hotmail.com (no spaces)