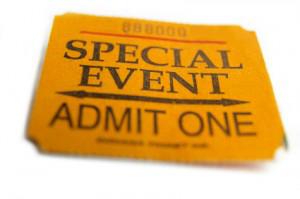 What's on the art calendar for April?
There's a lot going on with the long Easter break approaching; something to suit all tastes, whether you are an artist or an art appreciator.
In London there's a hive of arty activity taking place on 1 April, with several exhibitions commencing. Gabriel Orozco's exhibition of 'adventurous and playful' sculptures reach the Tate Modern and the Michael Hoppen Gallery in Chelsea presents the work of Japanese photographer, Sohei Nishini.
The Barbican welcomes 'an exploration of three key players' on the art scene of 70s New York. Musician, Laurie Anderson, choreographer Trisha Brown and artist Gordon Matta-Clark are celebrated until 22 May.
The Chelsea Art Fair takes place from 1 to 3 April, offering works 'from Lowries onwards' and showcasing both renowned and up and coming artists.
In Colchester, a month-long exhibition of original paintings by Catherine Litton is on at the Level Best Art Café and artist-in-residence, David Baillie will be at firstsite from 12 April.
At the York Art Gallery, there is an Easter Extravaganza of drop-in art workshops for all of the family to enjoy and participate in, covering the topics people and places.
The Chapel Gallery in Gulval, Cornwall is showing the largest exhibition of important female artists of the region from 22 April to 8 May.
JoeDaisy's beginners painting weekend takes place over the Easter break – a starter course where tutors advise and paint along with the group. Learn about what equipment to use, techniques in acrylic, perspective and simple composition. Or try a week in their Marbella studio on a Spanish painting holiday. This runs for five days.
On the last weekend in April, the Shrewsbury International Cartoon festival takes place. This annual event attracts over 40 well known cartoonists and caricaturists who facilitate a range of different activities, from workshops and clinics for budding cartoonists to drawing on large hordings in the public square.
The above has not even scratched the surface of the variety of art events taking place next month. Peruse local listings for events near you.