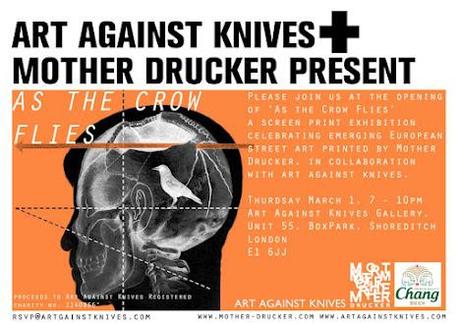 Art Against Knives invites you to the opening of 'As the Crow Flies', a straightforward print show organized in partnership with Berlin-based gallery Mother Drucker, showing at the AAK Gallery in Boxpark, Shoreditch this Thursday.
'As the Crow Flies' showcases a collection of screen prints by a variety of European artists – Various & Gould, Penny, Anton Unai, Elmar Lause, Victor Ash, Hannah Parr, and Nomad. The exhibition aims to highlight the direct lines between visionary urban art and fine production silk screen printing.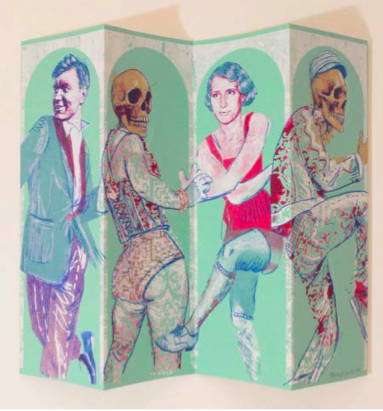 Limited edition prints will be on show, and available to buy, at the AAK Gallery at Boxpark, Shoreditch from Thursday 1st- 29th MARCH 2012.
PRIVATE VIEW : THURSDAY 1st MARCH 2012
ART AGAINST KNIVES GALLERY - UNIT 55 - BETHNAL GREEN ROAD -SHOREDITCH LONDON - E1 6JJ