I arrived yesterday morning to Huaraz, Peru. The area feels like a mix of lots of places we've loved (Patagonia, Mexico, and…strangely Yangshuo, China). I'm relieved to have made it here in one (very tired!) piece and excited to find the city so full of life, friendly people, good food, and with beautiful climbing and hiking destinations nearby.
Blue, sunny skies above Huaraz greeted me today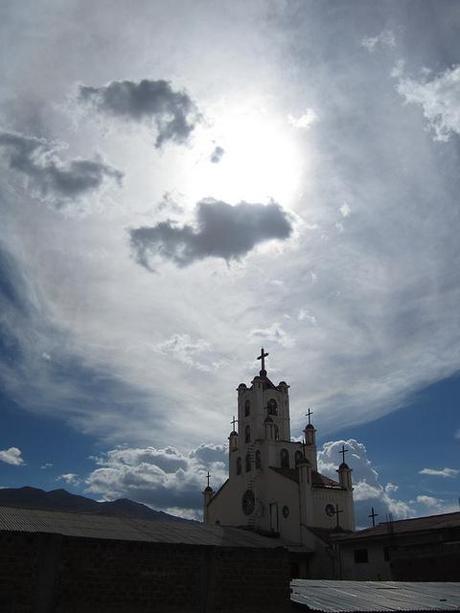 Meanwhile, Steve and company are sailing south of the coast of Greenland, where they're making slow but steady progress towards land–and had their first ice encounter! They've been posting to their blog via their sat phone.
The team (minus Dave, who is joining them in Greenland) as they departed Scotland earlier this month