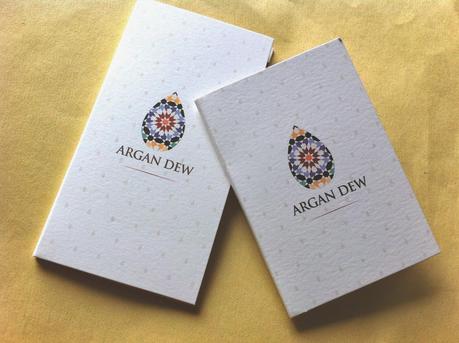 Argan Dew Replenishing Hair Mask and Miraculous Argan Oil
One beauty product that has garnered a lot of attention in the past 3-4 years is Argan oil. It's established that Argan oil does loads of good to the skin and hair and now there is no dearth of brands that make products with this miracle oil. One such brand that I came across recently is
Argan Dew
. They had tweeted that they would be interested to collaborate with bloggers for review of their hair care products and I immediately responded. About 10 days later, I received a parcel from Israel which included 10 samples each of the Argan Dew Replenishing Hair Mask and Miraculous Argan Oil daily hair treatment.
Read on to know more about this brand and whether the products worked for me...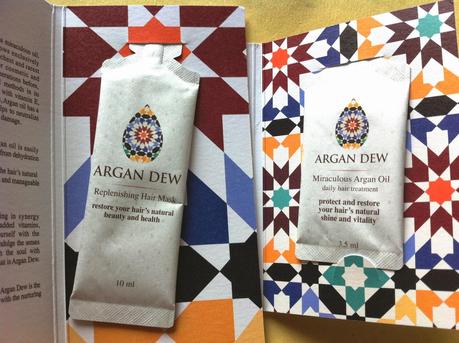 At the heart of the Argan Dew line lies the natural and versatile richness of pure Moroccan Argan oil, which in its purest form already contains all the components needed to nourish and rejuvenate the scalp and hair. Each one of our products is made with an innovative formula that when combined with this oils centuries-old history of providing essential vitamins and antioxidants has the power to hydrate, protect and renew, leaving you with beautiful hair from root to tip.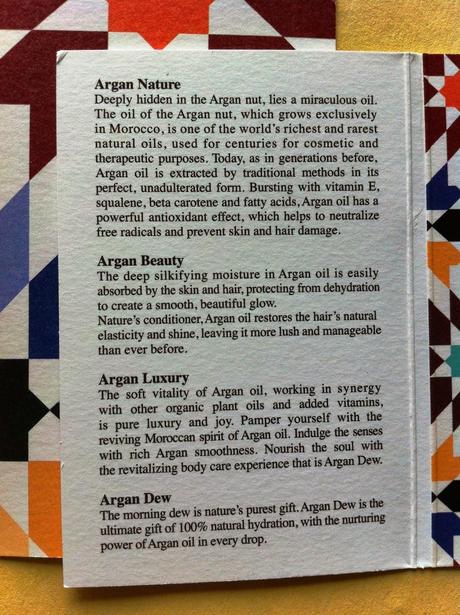 Here's some information about the two products I received:
Argan Dew Replenishing Hair Mask ($44 for 250 ml) - Argan Dew Replenishing Hair Mask uses only the purest oils from the Moroccan Argan tree to restore and boost the health of your hair. Not only does is revitalize all hair types but it also protects from future damage by forming a protective layer to keep it moisturized and safe from the stress caused by daily styling and natural elements. We take pride in our products. Argan Dew Intensive Replenishing Hair Mask is not tested on animals and is SLS/SLES free.
Argan Dew Miraculous Argan Oil ($39 for 100 ml) - With its exceptionally rich formula, Argan Dew Miraculous Oil acts as a daily double action treatment for all hair types by protecting and rehydrating dry, dull and damaged hair from root to tip, repairing and nourishing each strand. Argan Dew Oil contains essential nutrients, vitamins and antioxidants that work all day long to fortify the hair-improving strength, preventing frizz and creating healthy shine that lasts. We take pride in our products. Argan Dew Oil is not tested on animals and is SLS/SLES, paraben and alcohol free.
The samples were packaged really well. They came attached with little cards which had the product information and I absolutely loved the pattern on these cards. The samples were of a decent quantity and each for a one time use.
The first product I tried was the Replenishing Hair Mask. As instructed, I applied this after shampooing making sure the length and ends were covered and I then left it on for 5 minutes. The texture of the mask is slightly thick and it smells of the nutty argan oil. When I washed it off and dried my hair, I noticed that it felt so much softer and healthier. I have quite dry hair and I also get it colored thus adding to the dryness. I've used up all the ten samples of the mask and I love the feel of my hair after using them. It has definitely helped to restore some moisture specially at the ends where I need it the most.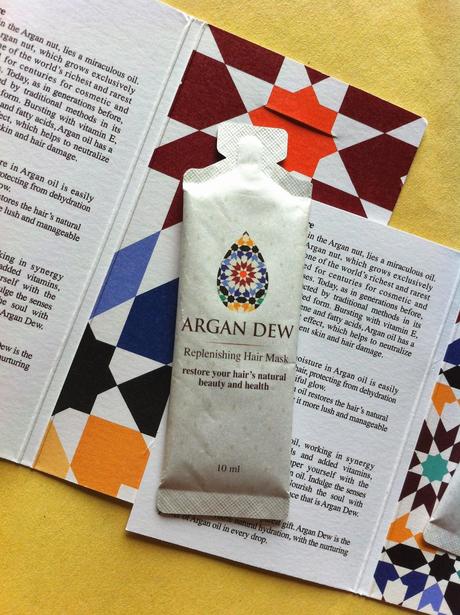 The Miraculous Argan Oil Daily Hair Treatment is supposed to be used after washing hair like a serum. The oil is quite thick and the first time I used it I was slightly apprehensive thinking that it would make my hair greasy and heavy. But it just got absorbed immediately and again my hair felt very soft and looked shiny. I've never used argan oil on my hair before but I absolutely loved this product. It smells fresh and does a great job at providing hydration and generally improving hair texture.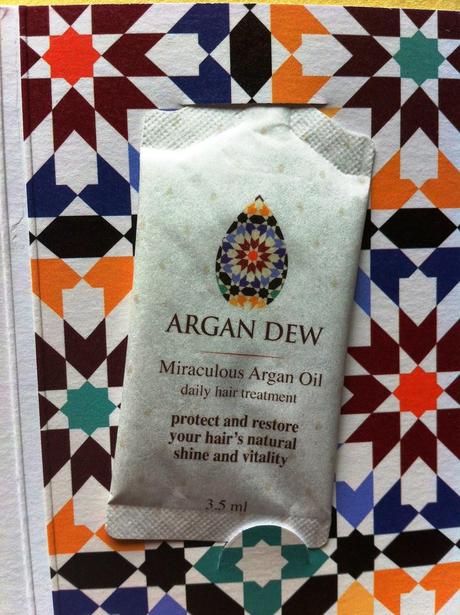 I would really recommend the products I've tried because they do work very well. Agree they don't come cheap but then pure argan oil is rather expensive. I've enjoyed using these samples and I'll probably go ahead and place an order for the daily hair treatment.
Argan Dew ships their products all over the world and you can get more details on their website
HERE
. You can also order their free samples and just pay $1.99 for shipping.
P.S - Samples provided by the brand. Honest review.