FirstLadyB | Connecting Faith and Hollywood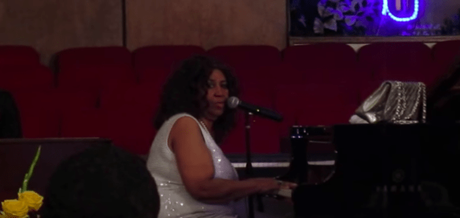 Aretha Franklin church is holding a prayer vigil for the ill singer.
New Bethel Baptist Church in Detroit, the same church her late father, C.L. Franklin pastored, is holding an early morning prayer service on Wednesday at 5 a.m.
New Bethel is where Franklin got her start as a gospel singer before going on to become the Queen of Soul.
Pastor Robert Smith, Jr. told the Detroit News that Franklin is the reason the church is still going to this day.
"Without Aretha, the church wouldn't still be here," he said. "She's the one who kept it alive these past 30-something years."
She holds concerts every August in his honor, but she hadn't checked in for weeks.
"The last time she checked in with us she was planning a concert for this month," Smith said. "That must have been eight weeks ago or so. Not having heard anything else about that."
That's when Pastor Robert Smith, Jr. knew she wasn't doing well.
He added, "Just keep praying for her and like as all Christians would say 'thy will be done.'"