Golf blogger Angela Harper has compiled a short list of a few of the best golf courses in the United States and has shared it with
Golf for Beginners
blog. In the opinion of GFB, these courses are not meant for beginners nor for the faint of heart. Do you agree?
Golf can be a wonderful game, ripe with precision and either tension or relaxation... depending on who you're playing with and the course you've decided to play. For the most part, even if you're a beginner, you should still start on a regular field where you'll be able to practice real swings instead of a typical mini golf course. You may believe a smaller course will be easier to master, however if you want to be really good as gold you will need to practice your swings at full force and in the exact conditions you were meant to play. Although the golf courses listed below are a few of the best courses to play in the USA, I recommend you play courses which are more forgiving, or from more forward tees allowing you to get the most out of your game.

1.
Pacific Dunes in Bandon, Oregon
This 18 hole has a par 71 and it opened back in 2001 by design of Tom Doak. There is a great variety of terrain here ranging from nice green grass to sand dunes and you'll have a wonderful chance to enjoy golfing here at its best. You can even attend the training facility available on the grounds as well as the driving range. You can find it on the following address:
57744 Round Lake Drive, Bandon, OR 97411
2.
Tournament Players Club at Sawgrass
Located in Jacksonville in sunny Florida, TPC Sawgrass was built in 1980 and has served as the location of The Players Championship for many years now. The area is specifically built to accommodate spectators so if you're feeling brave you can invite your friends to behold your incredible skills. The island green on the 17th hole is a great place to go diving for golf balls! It is an 18 hole, par 72 golf course and you can have some quality time there on this address:
110 Championship Way, Ponte Vedra Beach, FL 32082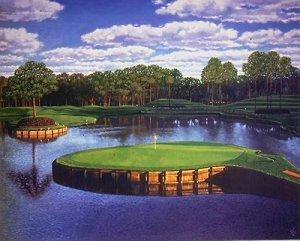 TPC Sawgrass 17th hole
3.
Pebble Beach Golf Links
A rather more difficult 10-hole, par 72 golf course located in Pebble Beach, California. You can enjoy a better challenge here and their driving range and training course as well. The place was founded in 1919 and it carries quite the history with it. The prices for the green might be a little steep though they are definitely worth it because of its gorgeous destination right by the ocean. You can find it here:
1700 17 Mile Drive, Pebble Beach, CA 93953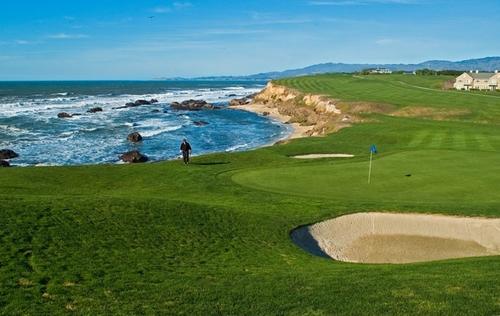 Pebble Beach Golf Links
4.
Spyglass Hill, California
Once again located in Pebble Beach, this particular course was created in 1966 by the famous golf arhitect Robert Trent Jones Sr. who created an incredible amount of those around the 50 states. It is said that the first few holes of this course are the most difficult in the world, so you might want to skip it if you're not feeling up to the challenge. You'll be able to find it on here:
Spyglass Hill Rd & Stevenson Drive, Pebble Beach, CA 93953
5.
Whistling Straits, Wisconsin
Created by Pete Dye and designed on par with the instructions of the founder Her Kohler, this is a nice 18-hole, 72 par golf course right on the shores of Lake Michigan. Whistling Straits been the host of the PGA Championship in 2004 and 2007 US Senior Open as well as being a wonderful place to play links-style golf. You can visit and play on the following address:
N 8501 County LS, Sheboygan, WI 53083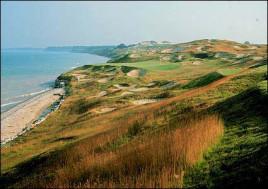 Whistling Straits


Guest post by A. Harpert- a passionate traveler and adventurer by hobby and calling. She's a real expert in finding the most amazing holiday rentals 

for your vacation.


Add your favorite golf courses to the comments section of our golf blog and voice your opinion on Twitter @Golf4Beginners and on our Facebook page.
Posted via email from stacysolomon's posterous