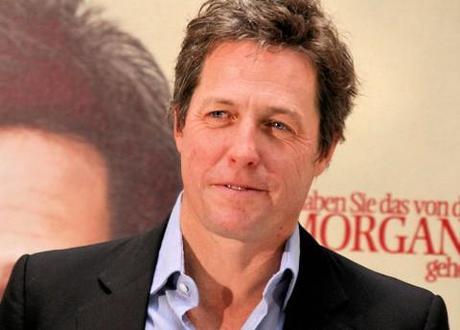 Hugh Grant: Giving evidence. Photo credit: SpreePix
High-profile witnesses such as Hugh Grant and Steve Coogan have dominated press coverage of the Leveson inquiry into media ethics in the wake of the phone-hacking scandal. Actor Grant and comedian Coogan strongly criticised media intrusion while giving evidence, with Coogan likening British tabloids to the mafia. But given that the witness list also includes journalists, editors and the families of murder victims, is the celebrity element proving a distraction?
"I told my friends: 'She's picked up her voicemail, she's picked up her voicemail,'" Sally Dowler, mother of murdered schoolgirl Milly Dowler, told the Leveson inquiry, describing the consequences of the News of the World hacking her daughter's phone after her disappearance. Source: The Guardian.
Leveson inquiry encouraging obsession. Dan Hodges argued at Labour Uncut that Leveson inquiry is in fact "fuelling" the media and public's obsession with celebrity, pointing out that BBC website coverage of the inquiry led with Hugh Grant over Sally Dowler, mother of murdered schoolgirl Milly Dowler. Hodges wrote that Leveson was failing to provide "focus and context" to the evidence of celebrity witnesses: "The most important inquiry for a generation is going to be looking more like a poor man's version of Celebrity Big Brother," he said.
"I did not become successful in my work through embracing or engaging in celebrity culture," writer and actor Steve Coogan told the Leveson inquiry, reported The Press Gazette.
Stop whinging. Writing in The Telegraph, Toby Young insisted that witnesses such as the Dowler family have a stronger case for privacy than celebrities such as Hugh Grant: "We already accept that how much privacy a person is entitled to should be a function of who they are and what they do." Young said that Grant's celebrity status was what underpinned his career: "If he's willing to cash in on the public's fascination with him, he should also be willing to take it on the chin when that same fascination prompts tabloid newspaper to invade his privacy."
"There is a section of our press that has been allowed to become toxic over the last 20 or 30 years, its main tactic being bullying, intimidation and blackmail," Hugh Grant told the Leveson inquiry. See below for footage of Hugh Grant's testimony to the Leveson inquiry.
Power of celebrity. The Guardian's Marina Hyde was fascinated by the evidence of Elle Macpherson's former brand manager Mary-Ellen Field, who was inveigled into rehab and fired from another company after the supermodel wrongly suspected her of leaking information to newspapers. Hyde was amazed that a celebrity could wield such power: "It may go some small way to explaining the post-rational, post-moral, post-human lengths to which newspapers were willing to go for information," she said.
Celebrity obsession. Christina Patterson suggested in The Independent that it's not just the press to blame for intrusion into the private lives of high-profile figures: "Blame the hacks if you like, but what about the 'sources', in hospitals, and police stations, and clinics, and hotels, and restaurants, who see any whiff of a 'celebrity" life as a fast track to a fast buck? Patteron wrote that she believed Hugh Grant was taking a stand against media intrusion not just for selfish reasons but also to try to protect others.
Tabloids should face reality. Writing for The Guardian's Comment is Free, John Kampfner argued that British tabloids are failing to take the Leveson inquiry seriously and are therefore damaging their own cause: "By hiding or lashing out against their critics, the editors, proprietors and their legal teams are playing into the hands of the many voices calling for strict controls," he said. According to Kampfner, the demise of the tabloids would be a cause for celebrations for certain celebrities, but would be bad news for the British press: "The narrowing of a media discourse to an elite talking to an elite, through three or four 'quality' papers, will ill serve freedom of expression and democracy."