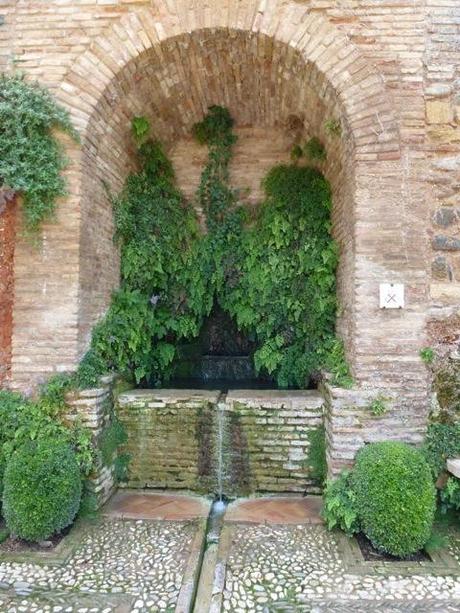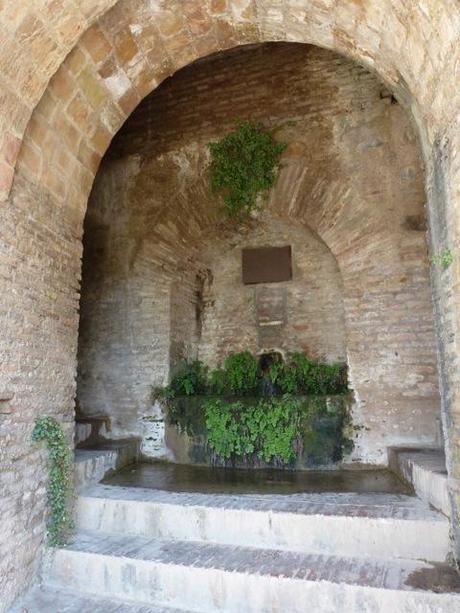 Throughout the gardens of the Palaces and the Generalife, there are wonderful architectural details that can be used as inspiration – if on a more modest scale.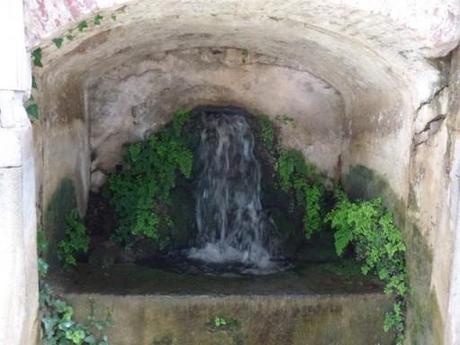 Shade-loving plants including the maidenhair fern and ivies have colonised the damp walls around these water troughs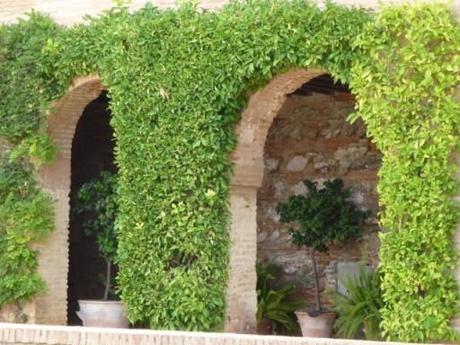 Arches don't need to water to add interest and texture to a garden – potted camellias and ferns are framed by the arches and the walls are clothed with tightly pruned citrus, but hardier plants would be equally effective in colder climates.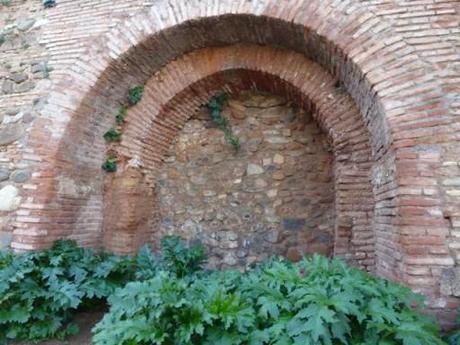 A simple double arch needs no further adornment except for the Acanthus in the foreground and the stray ivy tendrils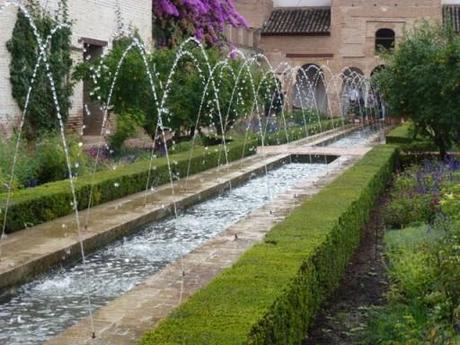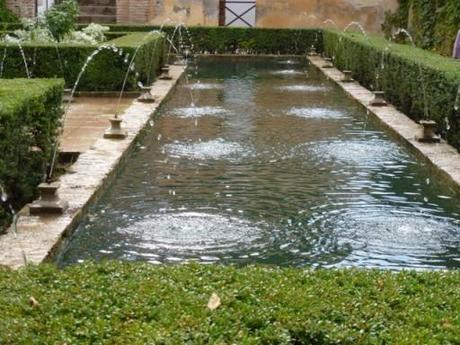 Probably one of the best known features of the Generalife – in Moorish times there would not have been any water jets – they liked their water still so that it could reflect the surroundings and water would only bubble gently to enhance a sense of peace and contemplation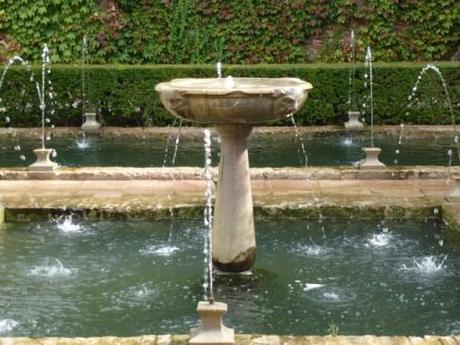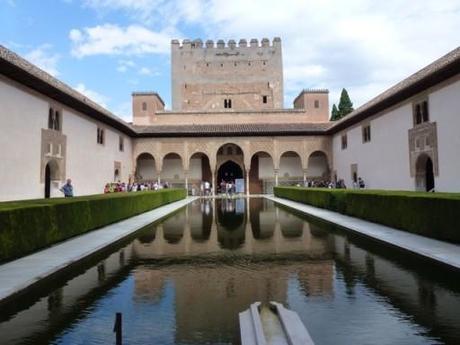 The Court of Myrtles within the Nasrid Palace of the Alhambra gives a truer sense of how water was used originally – undisturbed except by a breeze. The (small-leaved) myrtle hedges would originally have been in sunken beds so that their tops were nearly at ground level so that those seated in the courtyard would have been able to see the water.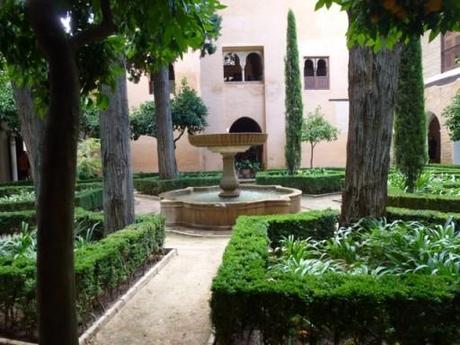 A splashing fountain in a courtyard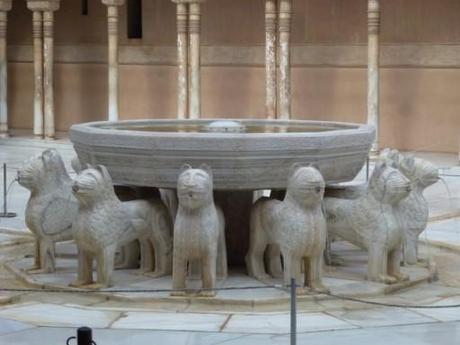 In the Court of Lions the recently restored central fountain with its twelve lions would originally have had only one lion spouting water at a time -forming an exceptionally grand timepiece. Or so we were told…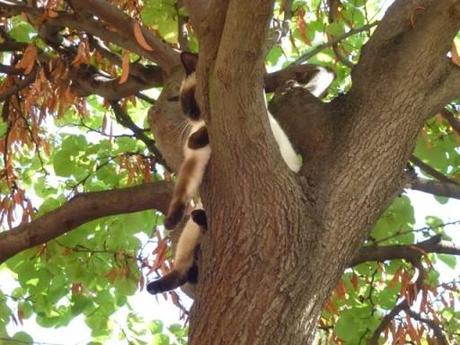 In amongst the jostling crowds, one creature found a place of relaxation.