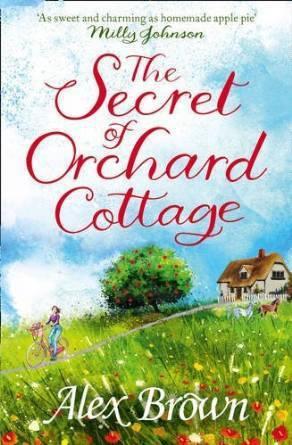 THE SECRET OF ORCHARD COTTAGE BY ALEX BROWN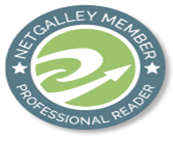 I got an ARC of this book from the publisher via NetGalley in exchange for an honest review.
WHAT'S IT'S ABOUT
HARPER (KINDLE), EXPECTED PUBLICATION 19 MAY 2016400 PAGES
OPENING
April Wilson is wondering what to do next - her life has been turned upside down after the loss of her husband so she's hoping to piece herself together again with a visit to her elderly great aunt, Edith. Arriving in the rural idyll of Tindledale, she's dismayed to find Edith's cottage and the orchards surrounding it in a sorry state of disrepair. Edith seems to have lost interest completely; instead she's become desperate to find out what happened to her sister, Winnie, who disappeared during WWII.
WHAT I THOUGHT
April gets to work immediately, discovering that the orchard still delivers a bumper crop each year, and with the help of some of the villagers - including Matt, the enigmatic Farrier - begins to unravel the mystery of the missing Winnie.
Slowly, April can feel things coming to life again - but can Orchard Cottage work its magic on her too?
As the early morning sun sauntered over the apple trees in the orchard next to the cottage, bathing her bedroom in strands of glorious spun gold, Winnie Lovell tucked the last letter into an envelope and stowed it inside her handbag along with the others for posting later.
The Secret of Orchard Cottage is a lovely book - just the right blend of happy and sad. There are moments in this book that made me smile. There are moments that brought a lump to my throat. The characters are all very well-written and almost leap off the page. April is very likable. Edie is a great character as well. Edie is showing signs of some form of dementia and there are some very sad, touching moments in the book when her mind is confused. The mystery surrounding Winnie's disappearance doesn't really kick off until quite far into the book. At this point is when things get really interesting. Winnie's story is incredibly sad and I had tears in my eyes a few times. My heart when is my throat when April is able to tell her poor, befuddled aunt the truth about her sister. I was pleasantly surprised by The Secret of Orchard Cottage. After the light-hearted start I wasn't expecting to be so moved by Winnie's story. This is a good thing and I was taken completely by surprise by what April discovered. The book is beautifully written as well and hugely enjoyable. The Secret of Orchard Cottage is a joy to read.