Apple's new sleek and beautiful MacBook is the topic everyone's talking about today. Even though the new laptop has a very slim body at 13.1mm and lightweight design that weighs only 907 grams, most folks, including Apple fanboys aren't really happy about the device since it has lower specs. But they appear to be missing the point.
"With the new MacBook, we set out to do the impossible: engineer a full-size experience into the lightest and most compact Mac notebook ever. That meant reimagining every element to make it not only lighter and thinner but also better. The result is more than just a new notebook. It's the future of the notebook," explains Apple's product page.
Disappointing Specs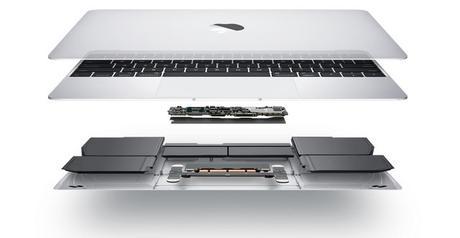 In addition to the extremely slim design, The new MacBook houses a 12-inch Retina display, 8GB of RAM and 256GB of flash storage. The 1.1GHz dual-core Intel Core M processor is thing that's bothering everyone. And you won't be getting a lot of USB ports with this device either, as it features a single USB type-C port that also works for charging the device, as well as data transfer and connecting external devices.
But It's Not About Specs

Specs-wise, the new MacBook may not sound like "the future of the notebook", but it's actually designed for people who carry around a laptop everywhere they go to get basic things done, like college students who type a lot of notes, business folks who do a lot of presentations and coders who write tons of code. Simply put, its a brilliantly designed device for basic use.
No More Right Click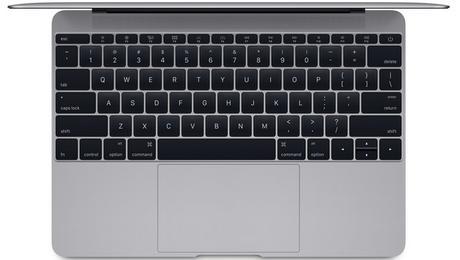 Apple has put a lot of thought into usability with the new MacBook, which comes with a new Force Touch trackpad that cancels the right click and bring up functions with a hard press on the trackpad. Also the reinvented full-size keyboard will also help to improve user experience.
Read Also: HP Spectre x360 is the Most Stylish Windows Laptop I've Ever Seen
Everything about the new MacBook is really great. It's easy to carry around and get a lot of work done on a single charge thanks to its 9-hour battery life. However, I feel like the $1299 price tag seem a bit too much to ask for the device since it has very low specs.
[Via: Apple – Press Release]
(All images, trademarks shown on this post are the property of their respective owners)
Follow @nrjperera – Roshan Jerad Perera