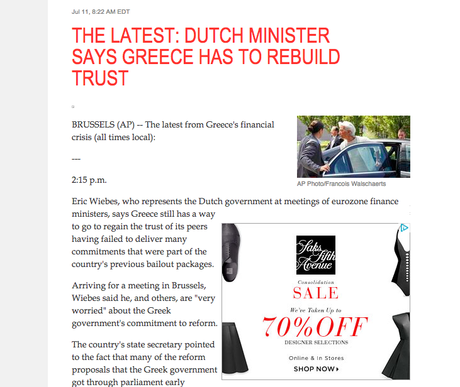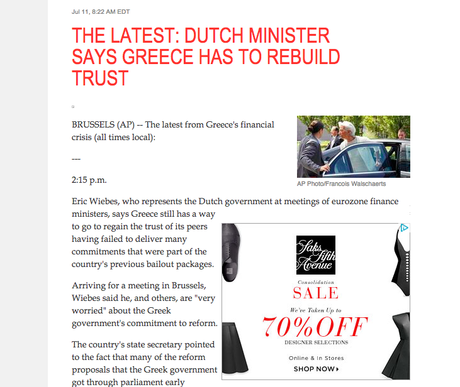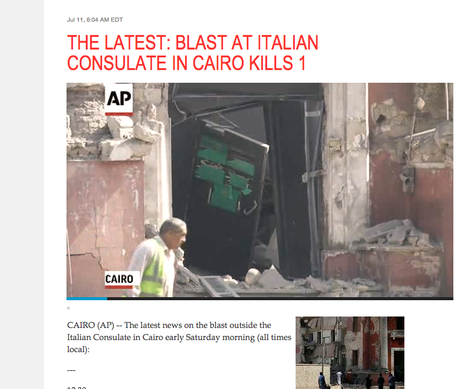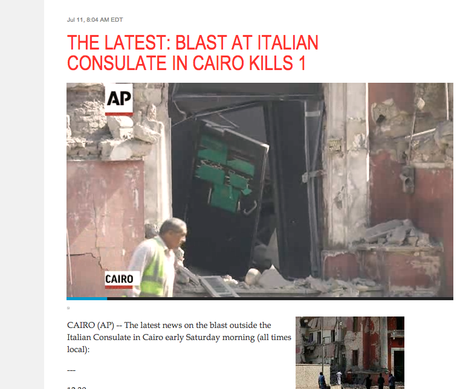 It's all about how we view frequency and the way we rethink how news stories are built.
Espen Egil Hansen, editor and CEO of Aftenposten of Norway, sums it up in two words: Quality now.
Put emphasis on the now for how Espen approaches breaking news in his newsroom in Oslo.  I have enjoyed my collaboration with one of the most savvy editors in the business. He has made me take a good look at traditional storytelling and convinced me that it may not serve the needs of news reporting in the age of the media quintet—and with such emphasis on mobile platforms.
The work we have done (and contribute to push ) at Aftenposten emphasizes that fresh layer of information on a story.  The latest that happen, but that could be a whisper in the midst of the story line, or just one more quote from someone that is key to advance the story.
In today's environment, we never complete the stories.  It is not a monolog with a well framed beginning, middle and end (as we learned in the Journalism 101 of my times).  It is that constant conversation that is interrupted by the things that interrupt us daily.  It's sort of when you are on a call with a friend, suddenly another call comes in that you must take, then you tell your friend that you will call back in a few minutes.
Interruptions are part of the fabric of reporting news today. Our audiences live in the midst of these interruptions, and so do we.
The AP Approach
So I find the Associated Press' The Latest format interesting and worthy of a look.
The Latest presents short blocks of text on a running story in a broadcast-friendly fashion that works for both online and on-air use.
Key words here are "short blocks" and "a running story".  There will be several of those running stories each day. These are the ones that we start our day with and wish to check on at various points of the day. In recent days, the ever evolving Greek financial crisis, the controversy over the Confederate flag in South Carolina, or the fate of the Hillary emails.
AP describes it The Latest this way:
"When used, The Latest replaces AP's current breaking news filing protocol for text — in which a story is first reported as a so-called NewsNow of 130 words or less containing key developments, and then written-through again to restore all the details and background."
What The Latest does is to make us revisit our notions of frequency and acknowledge that readers are well informed and do not need the repetitive treatment that made sense when newspapers appeared once a day.  By emphasizing the freshest angle, the audience saves time. Isn't that what it's all about?
In AP's execs' words"
"The bottom line is that The Latest has turned out to be effective in showcasing the newest information about a story in a way that is palpably fresh, fast and even more useful to customers. AP plans to expand its use."
TheMarioBlog post # 1802
Please enable JavaScript to view the
comments powered by Disqus.
comments powered by

Disqus