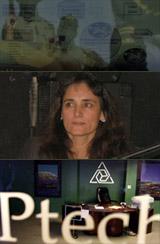 Anti-Illuminati was very prescient about this aspect of the WAR ON YOU via the information control grid and the PTech-like enterprise architecture behind it. From OODA loop and C4I to GIG and SAL, Anti-Illuminati broke down the elements of the planned cyber terror false flag economy.
And, remember, this is something I had found out about since 2006/2007 and something I finally featured on the Free Planet blog back in June 2009 but this (with Indira Singh seemingly a MISSING PERSON at the moment) now seems the right time to regurgitate this view of our future that ACTUALLY CAME TO PASS since whatever 9/11 was.
Corbett Report's August 2009 interview of Anti-Illuminati.