With Earth Day coming up on Monday, here's a look at this season's windows at Anthropologie... they're loaded with replicas of Mother Earth's finest produce.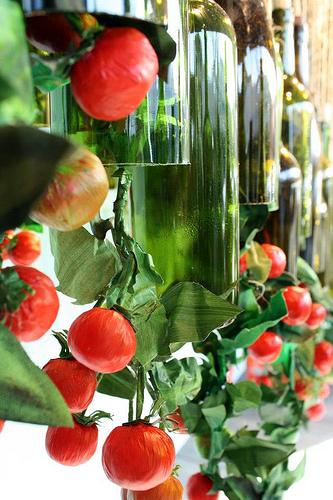 tomatoes in Vancouver, British Columbia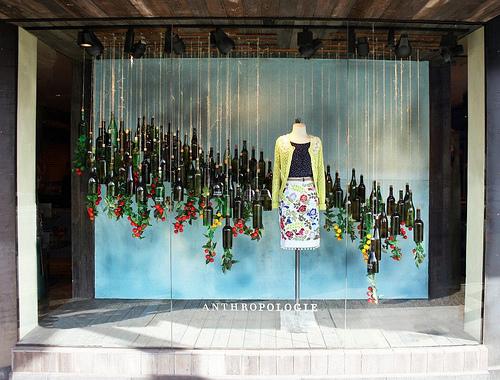 Vancouver Anthropologie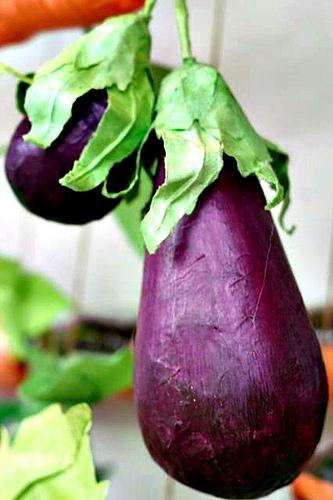 eggplants at Oxmoor Center, Lousiville, Kentucky
These pics are just a sampling of the handcrafted, paper maché fruits and vegetables as seen in store displays around the country, along with containers made from recycled cans, tires, and bottles.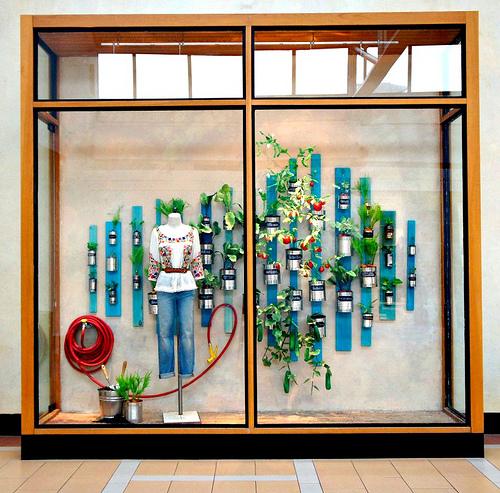 MarketFair Anthropologie, Princeton, New Jersey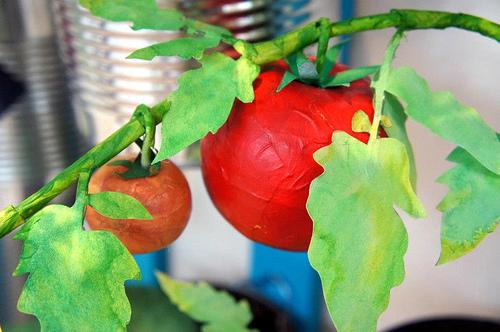 tomatoes at MarketFair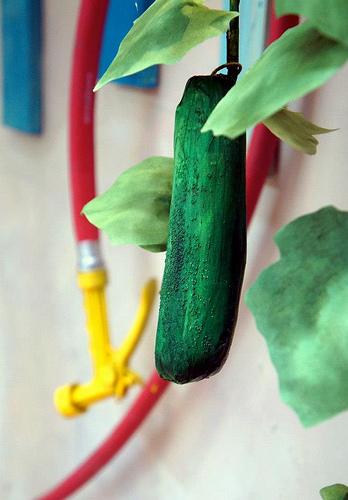 cucumber at MarketFair
Some store locations hosted crafting sessions in which the participants had a hand in helping to create the produce.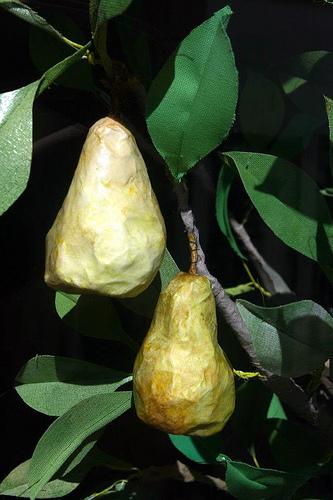 pears at The Village at Corte Madera, Corte Madera, California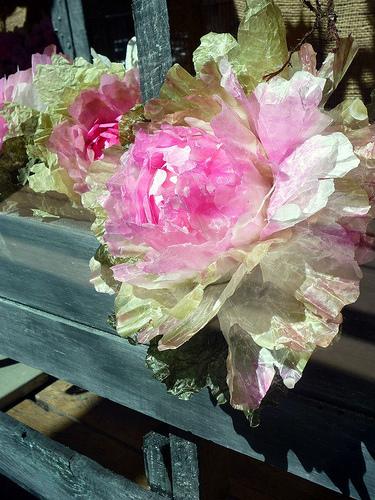 cabbages at La Encantada, Tucson, Arizona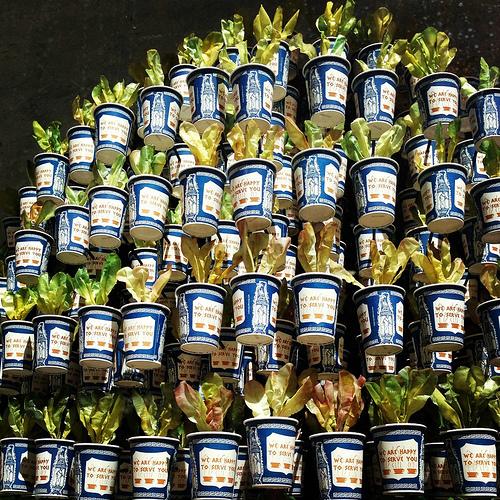 paper cups with lettuce seedlings (fabric perhaps) at Rockefeller Center, New York City
All images are from the Anthropologie Facebook page with the exception of the paper cups, which were photographed by Allison Patrick of Zipper8Lighting.
One last thing for this week... a video that features the recent exhibit opening of paper cutter Ruth Mergi, who you might remember from this
post
. It's the next best thing to being there. Enjoy!
"Cut" by Ruth Mergi
from
Miro Media
on
Vimeo
.
Have a great weekend... I hope you can spend some time outside enjoying the earth-y goodness.