Recording Artist and Worship Leader Anthony Evans' highly-anticipated new album Back To Life releases Feb. 3, 2017, through Sherman James Productions.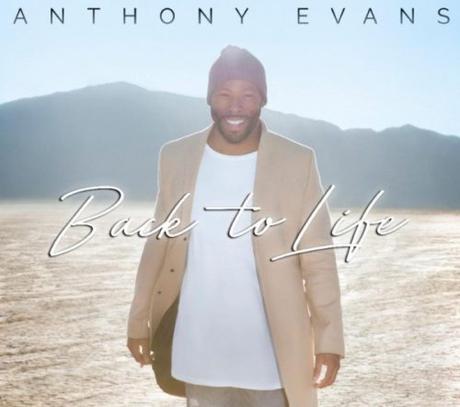 "Over the last year, God has given me one revelation after another through life experiences," explained Evans, deciding on the ever so appropriate title
Back To Life
. "I decided to make
Back To Life
to share how what I've learned and what has been transforming in this chapter of my life."
Evans continued,
"I don't ever want to get up on a stage and be something that is not really me or who I am," said Evans. "I'm hoping people hear how authenticity, vulnerability, and honesty have brought me back to life and that they are encouraged to do the same. I can't wait for people to hear this side of my soul on the album and when I hit the road in 2017 on The FerVent Tour."
The FerVent Tour, presented and produced by Jerry Shirer, Going Beyond Ministries and Evans own company Sherman James Productions is an evening of dynamic teaching from New York Times Best-Selling Author, Speaker and Lead Actress in the hit film War Room Priscilla Shirer and with worship by Evans. Registration for February 2017 dates opened on Dec. 2.
"I'm looking so forward to The Fervent Tour in 2017," said Priscilla Shirer. "Having the privilege to share God's Word and encourage God's People along with my brother Anthony will be the highlight of my year."