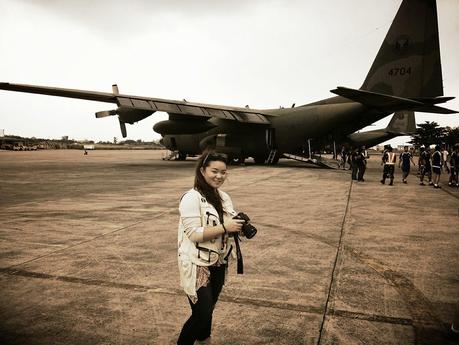 Annual UCR Retail as Art Competition Inspires Student's International Photography Career 


Photography competition helps hone high school photographer's talent behind the lens
by Silver Hogue
When 17-year-old Abby Chang entered her first student photography contest on a whim in 2012, she never thought that two years later she would be shooting natural disaster footage as a field photographer for an international aid organization. Chang, currently a junior at The Einstein School of Plano, first entered the 2012 UCR Retail as Art photography competition, which awards thousands of dollars in scholarships each year to area high school students, at the behest of her North Dallas High School art teacher Brian McClure. "I didn't realize there was an actual career aspect to photography until after I explored it in depth. Before I had just thought it was a hobby. [The contest] definitely opened me up to other opportunities in photography. I was able to find out that photography is a career path that a lot of people pursue and it made me realize it's an option for me as well."
Chang initially began taking pictures on her cell phone while commuting to and from school in South Korea. "I was a dormitory student and didn't really see my parents until the weekend," said Chang. "I had a lot of time to myself and being a foreigner and not really having a lot of people to connect with, I started to take a lot of pictures on my phone. That's what started it." McClure said Chang's cultural background and experiences make her photography work stand apart from the average student. Under McClure's guidance, Chang won third place in the 2012 Retail as Art competition and went on to win second place the following year. She said the experience gave her the confidence to explore photography as a career.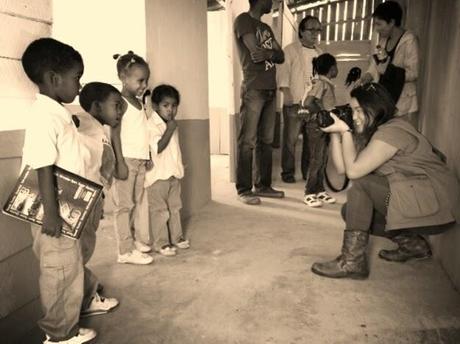 Chang's family, who founded the nonprofit aid organization Linking The World in 1996, opened a Dallas-based American branch in 2012 that is run by Chang's sister, Mina Chang.  Chang recently returned from a month-and-a-half-long assignment in the Philippines where she photographed the aftermath of the typhoon Haiyan. Prior to that, she shot photos in Haiti and the Dominican Republic for the organization. "It's not just taking the photo, it's about the things involved in it," said Chang. "Traveling has really opened me up to things. Everywhere I go my perspective is always changing and I get to see the perspectives of other people. As a photographer it's really important to understand that."
All DFW-area high school students are eligible to participate in the annual Retail as Art contest. The winners will be announced on April 9th at an event at the Winspear Opera House. Visit retailasart.com for more information.