At Pacific Prime, we do our best to make the jargon-filled insurance world simpler, so people can better understand their policies. We make it our mission to simplify insurance because we understand that it is important for every policyholder to be familiar with the terms and conditions of their insurance plans. We have a team of experts working hard to create content that sheds light on the latest happenings in the insurance world. From reports and infographics, to blogs and guides, Pacific Prime is always striving to reach its goal of simplifying insurance.
Our latest infographic, created by Pacific Prime's team of health insurance experts, highlights the top 8 most common health insurance exclusions.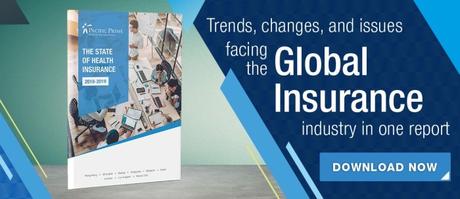 What can you find in our health insurance exclusions infographic?
As mentioned above, our experts have picked out the 8 most common items insurance plans usually exclude:
In addition to listing out the top 8 most common exclusions, our infographic explains each point so readers can further understand why these elements are excluded. For example, cosmetic surgeries are excluded because they are deemed as elective treatment, which are not considered medically necessary.
Those shopping around for health insurance can use this infographic to better prepare themselves so that they are not caught off guard by coverage exclusions.
Add ons and medical necessities
Add ons
An important thing to realize when talking about exclusions is that certain types of coverage can be added at an extra premium. For example, dental and optical benefits can be added to your initial healthcare plan. Add ons will make your policy cost more, but in the long run, it can represent better value depending on your specific needs. For example, it might make sense for someone who works in front of a screen all day to get optical care added to their policy.
Medically necessary treatment
Elective surgeries are usually not covered by insurers, as they're not deemed medically necessary. However, there has been a call by officials, for example in Hong Kong, for insurers to make the term "medical necessity" clearer. This is because the term can be rather vague, and there have been cases in the past where patients have seen their hospital bills omitted by insurers because their treatment was deemed unnecessary.
Have more questions surrounding the world of insurance?
Pacific Prime's health insurance experts work hard to create great content every day so that our readers stay up-to-date on everything going on in the insurance world. For more informative content like this article, you can visit our blog page. In addition to blogs, Pacific Prime also creates reports and infographics which will help readers learn insiders' insights that they can later use when purchasing a policy.
For more informative content, visit Pacific Prime's website today. If you have any questions, or would like a free quote, contact one of our health insurance experts today for some free advice.