17 July marks the anniversary of the murder of Tsar Nikolas II and his family after the Bolshevik revolution.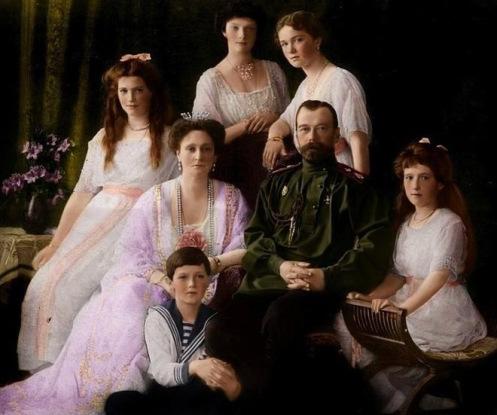 Held under house arrest in the Siberian city of Yekaterinburg, Russia, Czar Nikolas II and his family are executed by the Bolsheviks. The brutal murder brought an end to the three-century-old Romanov dynasty.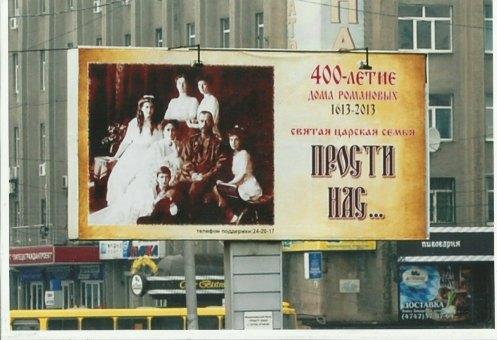 Billboards around the country call attention to the Romanov family's impact on the Russian nation.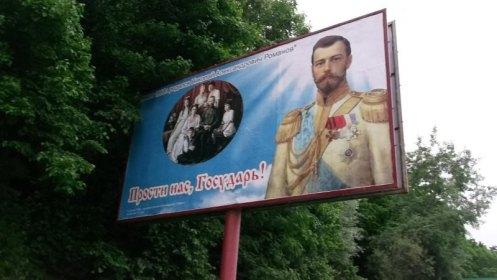 In July of 1918 the White Army was advancing on the city of Ekateringburg and so the local "Soviet" (committee) ordered guards to kill the Tsar and his family.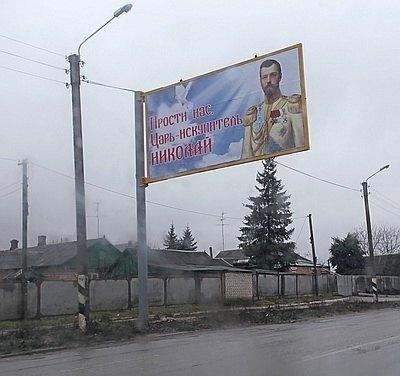 On the night of 17 July the family was awoken from sleep and told that because of trouble in the town, the family would be safer in the basement of the house they were living, the Ipatiev House. The entire family including Doctor Botkin the family physician and three servants were led down to the basement.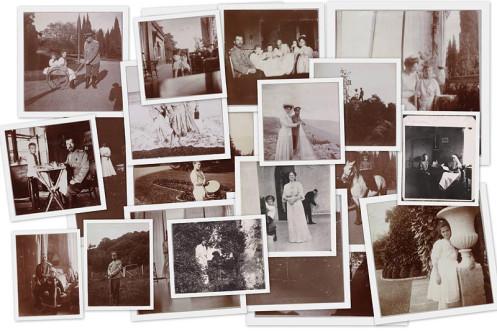 In the basement they were lined up for a group photograph. Suddenly A group of four Bolshevik officers and seven Hungarian soldiers appeared in the basement and begin firing.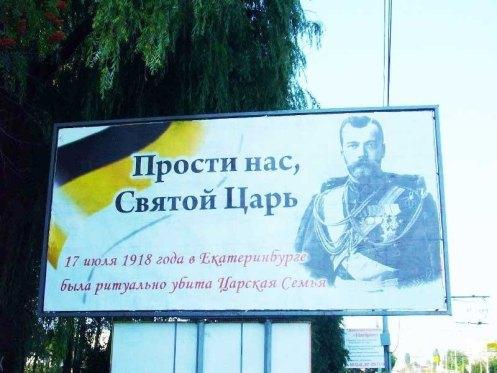 The seven soldiers were Hungarian prisoners-of-war who didn't speak Russian but had joined the Red Army as Communists. The Hungarian soldiers were chosen out of fear that ethnic Russian soldiers would not shoot at Nikolas and his wife and daughters.
After the firing stopped the princesses had to be finished off with bayonets as they had stuffed jewels in their blouses which had deflected the bullets.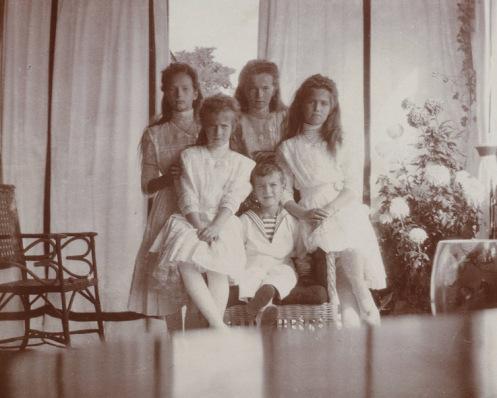 Celebrating the 400th anniversary of the Romanov dynasty in St. Petersburg was marked by a solemn Divine Liturgy observed on 12 July in Saint Peterburg's Cathedral of Saints Peter and Paul in the Peter and Paul Fortress​.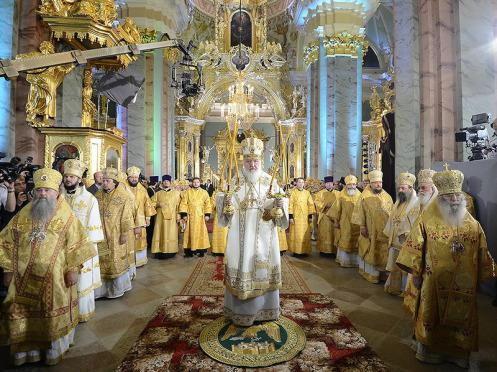 The liturgical observance of the 400 year anniversary since the beginning of Romanov rule was celebrated by Patriarch Kirill of the Russian Orthodox Church.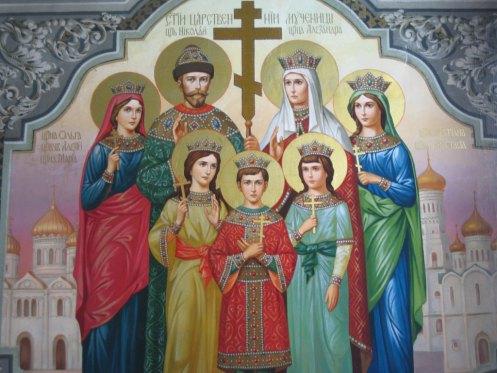 In 2000 the Russian Church canonized the family as passion bearers: people who face death with resignation and in a Christ-like manner, but as distinguished from martyrs who are killed explicitly for their faith.