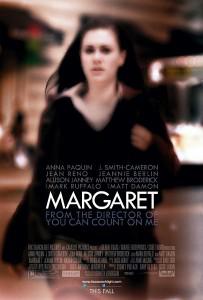 The London Critics' Circle announced the nominations today for its 32nd annual Film Awards in partnership with Virgin Atlantic. True Blood's Anna Paquin ha been nominated in the "Actress of the Year" category  for her role in "Margaret."
Anna is nominated along with these other actresses in her category:
ACTRESS OF THE YEAR
Kirsten Dunst – Melancholia
Anna Paquin – Margaret
Meryl Streep – The Iron Lady
Tilda Swinton – We Need to Talk About Kevin
Michelle Williams – My Week With Marilyn
The full list of annual award winners will be revealed on Thursday 19 January at BFI Southbank. The 32nd annual edition of the London Critics' Circle Film Awards will again be in aid of their charity partner, the BFI, to help with the preservation and restoration of British film, in particular Hitchcock's nine silent features, as part of the BFI's landmark 'Rescue the Hitchcock 9' campaign.
Also, "Margaret" has been chosen in the#1 spot as one of the ten best films of the year by Time Out Chicago.
Margaret
Certified Copy
The Interrupters
Martha Marcy May Marlene
Drive
A Separation
Uncle Boonmee Who Can Recall His Past Lives
Hugo
Contagion
A Dangerous Method
Also, as per newyorker.com the film critic Mike D'Angelo tweets good news: "Margaret," Kenneth Lonergan's extraordinary second film, is coming back this Friday, at New York's Cinema Village and the rumor is that it will be playing other cities as well. In the meantime, I've seen it again (at a press screening last week) and was, this time, overwhelmed by the strength and audacity of Anna Paquin's lead performance, as an Upper West Side high-school student who goes toe-to-toe with some fairly intimidating authority figures. Paquin herself goes toe-to-toe with some pretty tough and powerful actors (including J. Smith-Cameron, Jeannie Berlin, Mark Ruffalo, Matt Damon, Matthew Broderick, and Jonathan Hadary) and asserts—affirms—blasts out, for her character, a place in the world as she does for herself on the screen.
source: awardsdailyforums.com
source: timeoutchicago.com